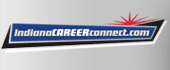 Job Information
CNO Financial Group

Marketing Print Buyer Analyst

in

Carmel

,

Indiana
The Marketing Fulfillment Analyst is primarily responsible for supporting purchase order requests, billing and invoice vetting analysis and coding invoices from various vendors. This position will work closely with the business unit fulfillment specialists, business unit communication managers and specialists, internal accounting and sourcing teams and various contracted outside vendors. You must be able to work in a rapid delivery environment and work both independently and within teams as needed.
Key Job Responsibilities and Accountabilities:
Manages Marketing relationship with Accounting, Sourcing and Purchasing teams for Marketing Fulfillment, Marketing Services and Marketing Communications teams.

Responsible for accurate and timely purchase order creation and invoice coding within EBS/Oracle systems, billing updates/submission and payment management.Input all project specifications and relevant data into an internal procurement system and maintain key data points in the system, including cost estimates, purchase orders, and invoices.

Assist account and project managers in compiling account and project updates for budgeting and key milestones.

Assist purchase of a multitude of complex and diverse product-type categories, including direct mail, sales collateral, branded merchandise, etc.

Assist in postage procurement via G Treasury.Assist with vendor setup within Purchasing and Accounting systems.

Completes vetting for monthly print vendor and shipping invoices to ensure correct charges and internal cost centers.

Manage and audit fund management tools for online ordering sites and complete monthly reporting regarding spend for various sales initiative programs.

Complete monthly reporting related to branch print spend.Provides monthly accrual projection summary to Accounting.Assist in managing daily print vendor relationship for inventoried agent and consumer sales materials and brand literature including online agent ordering material website with print vendor.

Troubleshooting and problem-solving issues on a weekly basis. Being resourceful to help answer agent and internal user questions with vendor.Identify and solve or escalate production issues impacting timeliness, quality, or accuracy.

Assist in managing print inventory costs and ensure they are aligned with our grid pricing.

Assist in initiating exact reprint jobs timely to proactively ensure backorders are very limited.
May perform additional duties as assigned.
Skills, Knowledge, and Abilities:
Strong in Excel skills

Strong organizational and time management skills

Works in fast paced environment

Ability to prioritize and proactively suggest & implement improvements

Strong analytical skills, critical reasoning, and excellent communication skills.
Education and Experience:
Typically requires a Bachelor's degree in management information systems, accounting, finance or related field of study; or equivalent.

Typically requires a minimum of two years of experience in procurement, ideally in the advertising and consumer marketing spend area

Previous experience in the financial or insurance industry preferred.