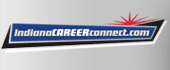 Allied Solutions

Data Capture Services Analyst

in

Carmel

,

Indiana
Data Capture Services Analyst, Carmel, IN
Apply
Back to All Open Positions
Company Description
Allied Solutions is one of the largest providers of insurance, lending, and marketing products to financial institutions in the country. It is our goal to work with our clients every step of the way, utilizing technology-based solutions that are customized to fit their needs. With more than 4,000 clients nationwide and offices in more than 14 states, we have grown progressively and we've recently exceeded 1,000 employees. If you're a person who thrives in a fast-paced, team-based, diverse environment and you enjoy helping others through personalized service, Allied Solutions could be the perfect fit!
Job Description
Job Duties and Responsibilities:
70% Participates in the data capture (OCR) implementation process
Gathers, marks up, and documents sample insurance documents to use for testing, applying knowledge of keying procedures and exceptions

Assists with writing enhancement requirements

Collaborates with IT to support systems and software

Participates in upgrades and releases, which may require after-hours extended support

Assists with writing test plans and test cases

Validates test data captured in each field for accuracy
25% Use leadership skills to support to Data Capture Services team
Identifies and addresses processing and system issues

Trains and mentors team members

Assists with monitoring and tracking productivity and quality performance of team members

Monitors system performance

Makes recommendations to improve work flow, processes, and system performance

Keeps leadership team aware of any issues that may prevent deadlines or goals from being met

Assists with drafting procedures and ensures documentation is kept up to date

Assist with validating production data
5% Other tasks and duties as assigned
Qualifications: (Education, Experience, Certifications & KSA)
High School diploma or GED required; Advanced education preferred

3 years of experience in a related position required

Strong attention to detail and organizational skills

Optical Character Recognition (OCR) development experience preferred

Ability to effectively communicate verbally and non-verbally in a clear and concise manner

Ability to prioritize and handle multiple tasks

Thorough knowledge of MS Word, Excel, and PowerPoint

Ability to work independently in a fast-paced environment

Strong problem solving and analytical abilities

Ability to work in a team environment to meet department goals

Ability to recognize and respect confidential information
Benefits of Joining our Team
We offer our employees a robust compensation package! Our comprehensive benefits include: medical, dental and vision insurance coverage; 100% company-paid life and disability coverage, 401k options with company match, three weeks PTO by the end of the first year and much more. Allied proudly promotes from within as part of a strong commitment to providing career growth opportunities for employees of all levels. Our diverse business portfolio allows employees broad career options with the advantage of staying with the same organization.