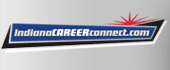 Job Information
Radial

SuperUser, 1st Shift

in

Brownsburg

,

Indiana
SuperUser, 1st Shift
Job Number:JO-2008-6337
Location:Indiana - Brownsburg
Employee Group:Regular
Shift:Day
Travel:0%
About Radial:
We are Radial, the leader in Omnichannel commerce technologies and operations. We enable our clients to profitably exceed customer expectations by taking on the complexity of their Omnichannel retail business and transforming it into a seamlessly orchestrated customer experience. To bring order to ordering. To make fulfillment more fulfilling. To keep commerce clicking. When we partner with our clients to execute their orders, payments, fulfillment, or customer care, our clients' promises become ours. Within our state-of-the-art distribution centers, we encourage associates to enjoy a great environment and place to work. We appreciate all that our associates strive to accomplish and in return, we offer competitive wages, excellent & comprehensive benefits and an opportunity for advancement.
Learn more:
Job Summary:
The Super User ensures distribution center has the system support, processes and training required to achieve department objectives. Determine root cause of process/application issues and assists in resolving all system and process issues on a daily basis.
Essential Duties & Responsibilities:
Trouble reporting for all outbound functions
Trouble resolution root cause for picking/packing issues both operational and systemic
Creation of and sending shipping reject Reports for all clients
Assist with user set up, password resets, location set up, and put away policies when needed)
Assist IT and Maintenance with operational sorter issues involving trays, chutes, scanners, and system
Point of contact for all WMS and WCS system issues and working with vendor to resolve
Trouble shoot and resolve WMS operational system issues such as order issues, RF issues with picking or packing, and location issues
Assist with training associates when needed
Work Change Carrier (orders that need to be re-rate shopped interfaced to the WMS)
Research RF and barcode issues to determine root cause of operational issues
Super Users are trained in all departments processes and they create and update SOP's when needed
Assist in testing for system modifications and walk through the process operationally prior to install
Document all system changes
Audit item profiles and on hand inventory
Train associates for DLX start-ups and all new system roll-outs
Perform special projects and client requests
Develop and analyze Location Reports
Analyze and research operational data when requested
Assist with all client transfers in and out of the facility both operationally and systemically
Label new locations and totes used for the sorter and PTL where applicable
Research all SLA and Aged orderdiscrepancies identified by the KOP reporting team
Any and all other duties assigned by supervisor or manager
Follows all safety guidelines and performs in a safe and careful manner
Knowledge, Skills and Abilities
To perform the job successfully, an individual must demonstrate the following:
Initiative – Volunteers readily; Seeks increased responsibilities; Asks for and offers help when needed
Attendance/Punctuality – Is consistently at work and on time. Observes time limits for breaks and lunches.
Dependability – Follows instructions, responds to management direction; Takes responsibility for own actions; Keeps commitments; Works required overtime when needed.
Motivation – Sets and achieves challenging goals.
Knowledge of department processes and SOPs.
Systems acumen.
Attention to detail
Physical Demands
Must possess visual acuity to read labels, RF scanners and to maneuver throughout facility
Must be able to hear and understand verbal instructions
Must possess capability to walk or stand for extended periods of time
Must be able to lift up to 50 pounds
Must be able to push or pull carts of up to 100 pounds
Must be able to climb stairs
Must be able to bend, stoop, kneel and grasp products
Most facilities are climate controlled
Education/Experience/Certifications
High School diploma or general education degree (GED).
Experience – 2-4 years of experience in a warehouse, distribution, or manufacturing environment.
Computer Skills- MS Office Suite and e-Mail etiquette required.
Working Knowledge of WMS systems.
Hours
Monday, Tuesday, Thursday and Friday 6am-4:30pm.
Radial is an equal opportunity employer. All qualified applicants will receive consideration for employment without regard to race, color, religion, sex, sexual orientation, gender identity, national origin, age, protected veteran status, or disability status.
Radial is committed to ensuring that its online application process provides an equal employment opportunity to all job seekers, including individuals with disabilities. If you believe you need a reasonable accommodation in order to search for a job opening or to submit an application, please contact us by emailing. We will work to assist disabled job seekers whose disability prevents them from being able to apply online.
Radial