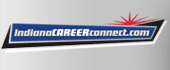 Job Information
Blood Hound

Robotic Camera and Vacuum Excavation Assistant (Laborer)

in

Brownsburg

,

Indiana
Robotic Camera and Vacuum Excavation Assistant (Laborers)
Blood Hound is pleased to offer a career growth opportunity by joining the Blood Hound team as a Laborer (Assistant). This position offers qualified individuals the opportunity to join the largest private locating company in the nation. Blood Hound uses the most up to date utility locating, Ground Penetrating Radar (GPR), Robotic Camera, Vacuum Excavation, Sewer Jetting, and other technology to provide our customers with a superior level of service. At Blood Hound our focus is on providing our customers with only the highest quality service and a true focus on safety, quality, and customer service.
Blood Hound provides additional training to interested and qualified candidates to further expand and improve the knowledge and skills of our employees. This includes continuing education courses through the winter and other slow periods to keep our technicians at the peak level of performance.
The starting pay for this position is $15-$16/hr. DOE
Job Description
This position will assist both our Robotic Camera Operators and Vacuum Excavation Operators to provide services for all aspects of the Camera Inspection Services, as well as the Vacuum Excavation Services offered by Blood Hound. Camera Inspection services involves providing our customers with visual inspection and evaluation of sanitary, storm, combined, and other sewer and pipe cleaning and inspection services. This typically involves using manual push, and robotic camera units to inspect pipes, as well as using high power water jetting to clean sewers and other pipes prior to inspection. These services may involve confined space entry into sewer and other similar structures. Vacuum Excavation Services utilize either Air-Knifing Technology or Hydro-Excavation to safely excavate holes, trenches or pits for our clients without the risk of damage to utilities.
Successful candidates will possess effective troubleshooting and problem solving skills, in addition to being capable of learning and implementing basic mechanical repair skills while in the field. While in the field successful candidates will receive training and have the ability to move up within the company and to possibly move into a position where they are able to supervise their own crew or vehicle.
Qualifications
Ideal candidates will have at least one full year experience with Subsurface Utility Engineering, Robotic Camera Inspection and/or utility locating projects, but experience is not a must. Candidates must understand that the work takes place outdoors and in all types of weather. Candidates should be detail oriented and are expected to maintain a professional and positive attitude at all times. Candidates must demonstrate effective computer and writing skills and be willing and able to learn new technologies, skills, and procedures. An ability to quickly learn and adapt to new situations and quickly learn new skills is required. Candidates must be able to pass a 'fit to work' physical examination, be willing to work overtime, be available for after-hours work, and be available for some overnight travel.
We are an Equal Opportunity Employer.
BHUGMED