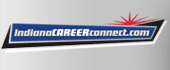 Job Information
Radial

IT Local Support Specialist

in

Brownsburg

,

Indiana
IT Local Support Specialist
Job Number:JO-2101-6745
Location:Indiana - Brownsburg
Employee Group:Regular
Shift:Day
Travel:5%
This position provides support to users of information technology systems in use at Radial. Will handle PC hardware/Printers/ RF Guns/software builds and upgrades. Responsible for day to day administrative functions of local computer systems including printers and RF Guns as required. Responsible for coordinating the escalation and resolution of problems with other Information Technology staff members
Responsibilities:
.• Provides direct support to Radial employees and clients (customer) on all technologies in use and supported by the IT department.
Maintains friendly and helpful demeanor with customers at all times.
Meets or exceeds departmental response time goals.
• Uses system designated by departmental management to track user requests for assistance.
Follows specified procedures on the use of said system.
Monitors the Helpdesk Ticket queue and fulfills requests in a timely and courteous manor.
• Coordinates with other IT staff members as appropriate for the resolution of problems.
Proactively seeks assistance from other staff members as required to quickly resolve customer problems.
• Observes company guidelines with regard to copying of software and advises departmental management when any illegal use of software is discovered.
• Delivers, picks up, and/or ships equipment to repair vendors as required.
Tracks such activities in accordance with departmental guidelines.
• Notifies departmental management in writing when any equipment is relocated within the company, including serial numbers, original location of equipment and new location of equipment.
• Enforce and comply with all Payment Card Industry Data Security Standards
• Promptly advises departmental management of any situation that will cause a substantial delay in the resolution of a customer problem.
• Answers help desk calls live when possible.
• Responds promptly to voice messages left in the help desk mailbox and confirms receipt to the customer with an estimate of resolution time where possible.
• Configures supports and repairs all desktops, monitors, printers and RF scanner guns in the office and warehouse. • Manages and utilizes Ghost server for desktop/laptop imaging.
• Maintain an accurate inventory of IT equipment.
• Notifies Sr. IT staff member to issues involving critical business systems that may cause business impacting outages. • Required to relocate computer equipment frequently.
• Work with Systems Administrators to support DHCP, DNS, Mail, Operating systems and production application configurations.
• RF Gun Support
• Assist with Wireless Support issues
• Provides support for local phone systems as necessary
. • Familiar with quick PC build-out processes such as Ghost..
• Available for on-call needs when applicable
• Other task as request by IT management
Radial is an equal opportunity employer. All qualified applicants will receive consideration for employment without regard to race, color, religion, sex, sexual orientation, gender identity, national origin, age, protected veteran status, or disability status.
Radial is committed to ensuring that its online application process provides an equal employment opportunity to all job seekers, including individuals with disabilities. If you believe you need a reasonable accommodation in order to search for a job opening or to submit an application, please contact us by emailing. We will work to assist disabled job seekers whose disability prevents them from being able to apply online.
Radial