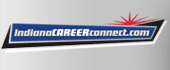 Job Information
Owens Corning

Mechanic First Class

in

Brookville

,

Indiana
Multi-craft Maintenance Technician
Owens Corning has an immediate openings for a Multi-craft Maintenance Technician positions in its manufacturing facility located in Brookville IN.
You would be responsible for performing predictive and preventive maintenance, troubleshooting and repairs on all plant systems and equipment.
Owens Corning offers a very competitive wage and benefits package in a non-union workplace that includes medical, dental, eye care, life and disability insurance programs, 401(k) plans, paid holidays and vacation time.
Qualified candidates for these openings will possess a high school diploma or equivalent, a minimum of three years related industrial experience with verifiable training as a fully qualified technician and must be eligible to work in the U.S. on a permanent basis. There are also entrance exams that must be passed to qualify for these positions. An unconditional commitment to maintaining the highest standards for safety, dependability, environmental compliance, and professional workmanship are essential. After orientation and training in our plant and processes, these positions could be on any shift because the operation runs 24/7.
Most Likely Shift: 6pm-6am; rotating weekends
Apply at
jobs.owenscorningcareers.com
Minimum Qualifications:
Journeyman certification, Associates Degree, or applicable military training in Electrical Maintenance, Mechanical Maintenance, or other technical area required
Minimum 5 years of experience in industrial multi-craft maintenance and troubleshooting
In depth knowledge of manufacturing, industrial maintenance, and industrial machine control principles and practices
Ability to lift up to 50 lbs.
Ability to work overtime on short notice including weekends and holidays as needed
Ability to read/write English
Intermediate math skills required
Must have the ability to multi-task
Ability to read and interpret blueprints, schematics and P&ID drawings
Ability to maintain precision measurements
Basic computer knowledge and skills
Strong knowledge of LTT, energy control procedures and safe working procedures
PLC and AC/DC drive experience
Must have experience with fusing, thermal overload protection, wiring size, motor theory, pneumatics, hydraulics, and mechanical gear
Must have knowledge of basic electrical code
Must be prepared to wear all required company PPE: composite toe shoes, hearing protections, hard hats, safety glasses.
Ability to work weekends, nights and on a 12 hour shift rotation.
Ability to work in a hot or cold and outdoor environment including working from heights
Must be eligible to work in the U.S. on a permanent basis
Position Responsibilities
Routine and semi-routine maintenance to industrial parts and equipment
Electrical maintenance (up to 480 VAC, 3 phase)
Mechanical gearboxes, rebuilds, and alignment
HMI troubleshooting or development (Panel View preferred)
PLC troubleshooting and development (Allen-Bradley preferred)
AC/DC drives and servo's
Machining and tool room (lathe, mill, grinder, drill press, etc.)
Industrial Networking
Welding (Stick, MIG, TIG)
Hydraulics
Pneumatics
Steam Circuits
SAP CMMS (Computer Management Maintenance System)
Ability to operate fork, scissor lift, man lifts, small cranes
Duties :
Ensures operation of machinery and mechanical equipment by completing preventive maintenance requirements on engines, motors, pneumatic tools, conveyor systems, and production machines; following diagrams, sketches, operations manuals, manufacturer's instructions, and engineering specifications; troubleshooting malfunctions.
Locates sources of problems by observing mechanical devices in operation; listening for problems; using precision measuring and testing instruments.
Controls downtime by informing production workers of routine preventive maintenance techniques; monitoring compliance.
Maintains equipment, parts, and supplies inventories by checking stock to determine inventory level; anticipating needed equipment, parts, and supplies; placing and expediting orders; verifying receipt.
Maintains safe and clean working environment by complying with procedures, rules, and regulations.
About Owens Corning
Owens Corning (NYSE: OC) has touched your life in more ways than you know. From composites that make your car lighter, stronger and more efficient, to innovative roofing products and energy-efficient insulation, our products play a role in thousands of applications worldwide. In business for more than 75 years, Owens Corning is the market-leading innovator of glass-fiber technology with sales of $5.3 billion in 2013. A Fortune 500® company for 59 consecutive years, our cutting-edge innovations continue to enhance lives and the communities in which we live, work and play. From our headquarters in Toledo, Ohio, we have a global presence with about 15,000 employees spanning 27 countries. Discover Owens Corning opportunities that will transform your career today. Additional information is available at
www.owenscorning.com
.
A career at Owens Corning offers the ability to enhance your expertise and achieve your personal and professional aspirations. Through it all, we'll empower you with an environment that encourages open communication and big ideas, competitive pay for your performance, comprehensive benefits, and more opportunities to make your impact.
Must be eligible to work in the U.S. on a permanent basis.
Owens Corning is an equal opportunity employer.
Owens Corning