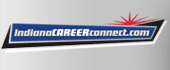 Job Information
System One Services

Machine Operators

in

Bremen

,

Indiana
Machine OperatorsBremen, Indiana
Apply
Type:Direct-Hire
Category:Industrial & Manufacturing
Compensation Range:17.05 - 24.90
Job ID:186478
Date Posted:03/17/2021
Machine Operator
Cabler Operators/ Packaging Operators/ Take Up Operators/ Materials Handlers/ Extrusion Operators/ Buncher Operators/ and CV Operators
Job Information:Located in Bremen, IN. Pay range $17.05 to $24.90 per hour. Sign-on bonus, retention bonus and employee referral bonuses available. Benefits!
Available Shift:
5PM – 5AM Rotating swing shift (Week 1: Monday, Tuesday, Friday, Saturday / Week 2: Sunday, Wednesday and Thursday)
Our Machine Operators are responsible for performing set-ups, operating machinery, identifying acceptable or unacceptable product quality according to customer requirements. We are seeking a highly motivated, career focused Machine Operators that are going to be dedicated, hardworking, and passionate about getting things done.
Duties and Responsibilities:
Read and comprehend production SOPs (Standard Operating Procedures).

Set up equipment and ensure production materials are available.

Operate the machines and observe them during production. If problems are detected, stop the process and make minor repairs or refer major problems to production leadership and/or maintenance.

Collaborate with co-workers, supervisors and managers to achieve productivity and location goals.

Adhere to all safety procedures and report potentially unsafe conditions.

Maintain cleanliness of equipment and assigned area.

This list of duties and responsibilities is not all-inclusive and may be expanded to include other duties and responsibilities, as management may deem necessary from time to time.
Qualifications:
High School Diploma or equivalent.

Experience in a fast paced, high volume manufacturing environment.

Ability to work in a team-oriented environment.

Must be able to work in an environment with exposure to heat/cold conditions and levels of noise, and potential exposure to various industrial liquids, oils, gases, and etc.

Must be able to stand/walk for up to 8-12 hours.

Meeting physical requirements, such as lifting, bending and standing for long periods.

Must be able to lift up to 45 pounds with or without reasonable accommodation.

Adhere to quality service standards and comply with procedures, rules and regulations.

Must be able to work a flexible/rotating work schedule, including weekends, holidays, and overtime (covering all shift schedules).

Must be able to follow and lead safety standards and practices.

For more information call 732-906-0906 and ask to speak with a recruiter.
Apply