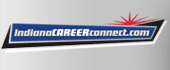 Job Information
Valero

Scale House Operator

in

BLUFFTON

,

Indiana
Description:
Responsible for safely and efficiently weighing raw materials/chemicals (corn and dried distiller's grains) in and out, as well as loading truck ethanol.
Operates computerized scales (SAP software system) to ensure accuracy of all transactions.
Grades all incoming samples of corn proficiently and accurately using manual and automated equipment (Auto Kicker).
Analyzes test data and determines appropriate action.
Maintains and calibrates testing and weighing equipment.
Maintains daily update of checklists and routine duties calendar including cleaning log.
Collects bill of ladings and invoices and deliver to the Accounting department.
Interfaces with QA/QC laboratory to ensure effective implementation of QA/QC policies and procedures.
Creates notifications for the maintenance department to facilitate upkeep and repair of scale house equipment.
Writes safe work permits.
Assists in maintaining the security of the plant.
This position is hourly nonexempt status, which means you are eligible for overtime pay.
Qualifications:
* High school diploma or GED required.
* Experience providing customer service to truck drivers preferred. * Experience operating automated scales and corn sampling equipment preferred.
About Valero Renewables – Bluffton
Valero's Bluffton ethanol plant is located in Bluffton, Indiana, about 30 miles south of Fort Wayne. The bio-refinery sits on 422 acres and started ethanol production in September 2008. The facility uses a dry-grind production method and state-of-the-art technology to maintain industry-leading standards in production, safety, product quality and environmental stewardship. The Bluffton plant annually processes nearly 38 million bushels of corn into 120 million gallons of denatured ethanol and 400,000 tons of distillers grains co-products. The bio-refinery has a nameplate capacity of 110 million gallons of ethanol per year and employs approximately 60 full-time personnel.
Valero's employees are the heart of its success, and there is a reason why the company is an employer of choice in the fuels manufacturing and marketing industry. It's not just the excellent benefits package, or the opportunities for personal growth, it's also the caring and committed culture of the organization that makes everyone feel like they're truly part of a team. For more information, visit Valero.com.
Valero is an EEO/AA Employer. All qualified applicants are encouraged to apply and will receive consideration for employment without regard to legally protected status including sexual orientation, gender identity, Women, Minorities, Individuals with Disabilities and protected Veterans.
*LI-LP1
Job: Operations/Skilled Crafts %26 Trades/Maintenance
Primary Location: US-IN-Bluffton
Job Posting: Nov 20, 2020, 12:37:26 PM
Unposting Date: Ongoing
Req ID: 20001GC
Valero