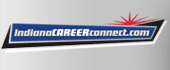 Job Information
Valero

Manager Maintenance - Ethanol Plant

in

BLUFFTON

,

Indiana
Description:
Responsible for the safe maintenance, repair or replacement of plant equipment and systems, to ensure maximum production quantity and quality, while supporting the policies, goals and objectives of the company.
Participates in setting objectives, plan development and performance review of plant performance, as a member of the Plant Leadership Team.
Initiates, implements, and manages the plant maintenance program based on best practices in the ethanol industry, with an emphasis on planning/scheduling and preventive/predictive maintenance.
Monitors the use and inventories of spare parts, maintenance supplies, and equipment and initiates reordering when necessary.
Maintains and repairs maintenance shop equipment.
Establishes and maintains computerized maintenance management system (CMMS) for tracking work orders, spare parts, and maintenance history of plant equipment.
Prepares reports, analyzes data, and makes recommendations for improving plant operations or solving maintenance-related problems.
Supervises plant maintenance personnel.
Ensures that maintenance technicians are adequately trained, equipped, and motivated so that the maintenance program can be accomplished in a safe, timely, and cost-effective manner.
Communicates regularly with maintenance technicians, both individually and as a group, to ensure good two-way communication concerning maintenance issues.
Assists with hiring of maintenance personnel.
Conducts employee performance reviews based on job descriptions to determine competency, knowledge, and contribution of the maintenance technicians.
Maintains and updates operating and training manuals for the maintenance department.
Ensures that all maintenance technicians are trained on the most updated version of the operating procedures.
Monitors operation of plant equipment and systems.
Reviews the operation of plant equipment and systems constantly, to minimize unplanned downtime, anticipate solve problems in a timely manner, and to identify opportunities for improvement.
Initiates and carries out projects to improve efficiency and/or reduce operating costs.
Tracks, analyzes and improves key maintenance parameters such as asset utilization, maintenance cost, PM compliance, schedule compliance, etc.
Maintains safety, health, and environmental policies and procedures.
Ensures city, county, state, and federal regulations relating to the maintenance department are met at all times.
Directs, maintains, and enforces the safety program for the maintenance department; reviews safety records to uphold standards of maximum safety for all maintenance technicians.
Coordinates activities with other departments.
Communicates directly with the operations department to coordinate maintenance and repair work in process areas.
Communicates directly with QA laboratory to ensure effective participation by the maintenance technicians in the implementation of QA policies and procedures.
Acts as a lead for turnaround planning activities.
Manages and facilitates work scope development for contractors during turnarounds.
Implements programs and procedures required to ensure plant cleanliness.
Assists with planning and implementing plant improvements and expansions.
This position is salaried exempt status, which means you are not eligible for overtime pay.
Qualifications:
* High school diploma or GED required. * Bachelor's (or higher) degree in Engineering preferred. * Ten years of experience in the maintenance and/or operation of a process manufacturing facility required. * Supervisory experience required.
Position level and salary will be commensurate with qualifications and experience.
About Valero Renewables – Bluffton
Valero's Bluffton ethanol plant is located in Bluffton, Indiana, about 30 miles south of Fort Wayne. The bio-refinery sits on 422 acres and started ethanol production in September 2008. The facility uses a dry-grind production method and state-of-the-art technology to maintain industry-leading standards in production, safety, product quality and environmental stewardship. The Bluffton plant annually processes nearly 38 million bushels of corn into 120 million gallons of denatured ethanol and 400,000 tons of distillers grains co-products. The bio-refinery has a nameplate capacity of 110 million gallons of ethanol per year and employs approximately 60 full-time personnel.
Valero's employees are the heart of its success, and there is a reason why the company is an employer of choice in the fuels manufacturing and marketing industry. It's not just the excellent benefits package, or the opportunities for personal growth, it's also the caring and committed culture of the organization that makes everyone feel like they're truly part of a team. For more information, visit Valero.com.
Valero is an EEO/AA Employer. All qualified applicants are encouraged to apply and will receive consideration for employment without regard to legally protected status including sexual orientation, gender identity, Women, Minorities, Individuals with Disabilities and protected Veterans.
*LI-LP1
Job: Operations/Skilled Crafts %26 Trades/Maintenance
Primary Location: US-IN-Bluffton
Job Posting: Feb 22, 2021, 1:21:08 PM
Unposting Date: Ongoing
Req ID: 210012H
Valero