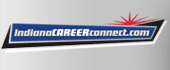 Job Information
MPG

Assembly and Machine Ops

in

Bluffton

,

Indiana
Description/Job Summary
GENERAL DESCRIPTION
Complete request form for raw materials and obtains Material Handler s assistance in obtaining material and putting them in place at the machine station.

Run first piece and obtain approval from department supervisor or Quality Associate.

As required, assemble/attach various parts such as gears, o-rings, snap rings, friction plates, pistons, rods in order to complete a finished part.

Operate machine to produce parts.Refer to specifications to determine frequency and method of product inspections.Refer to process sheet/blueprints for product specification details and use of gages.Make part inspections according to product specifications.

Make mechanical adjustments as necessary to keep parts within specifications.

Demonstrate ability to troubleshoot basic machine faults

Complete SPC charts and attribute chart (list of gauging and dimensions to be checked).

Follow directions as to product packaging requirements.

Complete process tag and place on each tub of materials.

Follow safety rules and keep work area in a clean and orderly condition.

Perform other related duties as assigned.
PRINCIPAL DUTIES AND RESPONSIBILITIES
EDUCATION / WORK EXPERIENCE
High school graduate or GED
ADDITIONAL REQUIREMENTS
Continuous mental and visual attention to perform repetitive machine operations and measurements requiring constant alertness and activity.
Comfortable working in a cooperative, team oriented, fast paced environment.
Must be able to work around moving equipment such as a forklift, scrubbers, and sweepers within and around the work area.
Willing to accept responsibility and accountability for job performance.
Willingness to work on traditional and non-traditional shifts.
PHYSICAL DEMANDS:
Moderate physical effort required to load and unload parts for machine operation, change tooling/fixtures, and handle tubs of parts.

Lifting parts or dunnage that may weigh up to 25 pounds.

8 to 12 Hours walking/standing/repetitive lifting/bending/twisting of both body and parts with rotation for majority of shift.

Must be able to work on elevated work surfaces and climb steps or ladders.