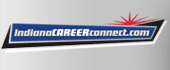 Job Information
Cook Medical

Statistician

in

Bloomington

,

Indiana
Overview
The Statistician at Cook Incorporated supports functional areas in proper implementation and execution of statistical techniques used throughout the lifecycle of a medical device. The Statistician Specialist revises policies and procedures on statistical techniques including Hypothesis Testing, Confidence Limits, Sample Size Determination, Design of Experiment, Process Capability, Measurement System Analysis, Acceptance Sampling, Statistical Process Control, etc.
Responsibilities
• Develop required training and participate in execution of training• Support various production, engineering, quality, and technical teams in the evaluation of data and problem-solving• Assist with design and execution of statistical analysis• Approve protocols and reports as required by the quality system (i.e. independent statistical reviewer)• Ensure that sampling methods are adequate for their intended use• Communicate with non-statisticians on proper use of statistical methods and interpretation of results• Develop and apply complex statistical techniques as needed and demonstrate the statistical validity of these techniques• Effectively present and document complex subject material• Critical thinking and attention to detail required• May interface with internal, 3rd party audits e.g. FDA, Notified Body, etc.• Manage conflict resolution as it relates to technical situations• Must maintain all training requirements for the position, while seeking out opportunities for continuous development and growth• Adhere to the Quality Management System and its processes to meet FDA 21 CFR 820, ISO 13485, and other applicable regulatory requirements
Qualifications
• Bachelors or above in related scientific discipline may be considered or experience of such kind and amount as to provide a comparable background• M.S. in Statistics or above preferred• Previous experience including direct responsibility with application of statistical techniques within clinical, development, and/or manufacturing role, preferred• Demonstrated knowledge of medical device regulation (ISO 13485, 21CFR) and risk management (ISO 14971)• Working knowledge of statistical software, experience with MiniTab preferred• Proficiency in the Microsoft Office suite of products (Word, Excel, PowerPoint, and Outlook) preferred
Physical Requirements:
• Works under general office environmental conditions• Sitting for extended periods, utilizes close visual acuity for working with computers, equipment, etc.• Some travel involved
Posting Date6 days ago(2/22/2021 8:41 AM)
Requisition ID2021-8588
Job Location(s)Bloomington IN United States
TravelNone
Position TypeFull Time
CompanyCook Inc.
CategoryQuality