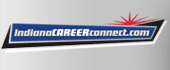 Job Information
Cook Medical

Senior Research and Development Software Engineer

in

Bloomington

,

Indiana
Overview
Develops systems, comprising of firmware, hardware, and disposables. Provides software systems analysis and testing, verification and validation.Responsible for the system analysis, design, programming, debugging and modification of system applications and testing solutions. Work often involves analog and digital hardware and software operating systems.
Responsibilities
Experience with, system design, debugging, and software programs by using C/C++, C# and other current programming languages.- Documents system requirements, software interactions with hardware & disposables and/or test development by writing documents, reports, memos, change requests.- Analyzes, evaluates, verifies requirements, software and systems by using software engineering practices.- Investigates, researches, selects system designs, operating systems and/or practices.- Ability to effectively work in technical cross-functional teams to develop new products.- Continuously improves process and work methodologies by interfacing with peers/cross-functional groups and analyzing activities to improve work processes.

Must work and interact effectively and professionally with and for othersthroughout various levels of the global organization- Must strictly adhere to safety requirements- Maintain regular and punctual attendance- Committed and willing to invest in delivering results- Must maintain company quality and quantity standards- Must have effective oral and written communication skills- Excellent problem solving skills and ability to work in collaborative andindependent work situations and environments with minimal supervision- Ability to remain calm and receptive in fast paced situations- Demonstrated experience designing software for successful launch for new products and continued lifecycle management.- Familiarity with software development for UI and PC client applications- Familiarity with software development for mobile/tablet applications- Strong working knowledge of IEC 60601 standards, including IEC 62304
Qualifications
BS Degree in Electrical/Computer/Systems/Software Engineering, or related field; Masters preferred- Minimum of 5 years of experience analyzing system requirements, design, and testing.- Software integration, and black box testing methodologies- Experience with multi-tasking real-time operating system

Agile development experience- Strong working knowledge of IEC 60601 standards, including IEC 62304for software development- Experience and understanding of the validation process- demonstrated experience designing software for successful launch- Ability to travel 25% of the time
Physical Requirements:
Must be able to perform the essential functions of the job, with or without reasonable accommodations.- Good manual dexterity.

Approximately 75% of the time is spent in a normal office environment requiring sitting and moving around the building, or in a "clean" environment Production setting requiring protective clothing and safety glasses. Approximately 25% of the time is spent in travel to various hospitals, physicians' offices and public places.
Posting Date3 months ago(8/13/2020 12:16 PM)
Requisition ID2019-6221
Job Location(s)Bloomington IN United States
Travel20-30%
Position TypeFull Time
CompanyCook Medical Holdings
CategoryEngineering