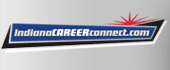 Job Information
Cook Medical

Senior Engineering Technician

in

Bloomington

,

Indiana
Overview
The Senior Engineering Technician at Cook Medical works with others to develop or modify Cook products and processes, support production, and/or perform testing.
Responsibilities
• Build prototypes, develop manufacturing processes, perform testing, and/or develop appropriate documentation based on area of focus within the engineering department• Troubleshoot design, process, testing, and/or documentation issues• Use judgment and experience to independently accomplish project objectives• Possess and demonstrate skill level in using Cook procedural and operations systems. Maintain high knowledge level related to the team's focus and relevant company systems• Serve as a mentor, trainer, and resource to the team within area of expertise• Identify areas for improvement and offer solutions• Read, comprehend and follow product and packaging specifications and manufacturing instructions and drawings
• Perform work in compliance with Cook Quality System
Qualifications
• High school diploma or GED required; Associates Degree preferred• Minimum 18 years of age• Strong math skills and technical aptitude• Working knowledge of Microsoft Office Software (ie Word, Excel)
• 2 years experience that relates directly to the above responsibilities• 5 years Cook experience preferred
Physical Requirements:
• Moderate exposure to noise level in the work environment that is moderate to occasionally loud• Occasionally lifts and/or moves up to 50 pounds• Sitting for extended periods, utilizes close visual acuity for working with computers, etc.
Posting Date1 month ago(9/14/2020 9:45 AM)
Requisition ID2020-7868
Job Location(s)Bloomington IN United States
Position TypeFull Time
CompanyCook Medical Holdings
CategoryEngineering