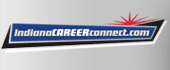 Baxter

Prep Group Leader (3rd shift)

in

Bloomington

,

Indiana
*About Baxter * Every day, millions of patients and caregivers rely on Baxter's leading portfolio of critical care, nutrition, renal, hospital and surgical products. For more than 85 years, we've been operating at the critical intersection where innovations that save and sustain lives meet the healthcare providers that make it happen. With products, technologies and therapies available in more than 100 countries, Baxter's employees worldwide are now building upon the company's rich heritage of medical breakthroughs to advance the next generation of transformative healthcare innovations. To learn more, visit www.baxter.com and follow us on Twitter, LinkedIn and Facebook.
Summary: The Preparation Group Leader is a member of the Manufacturing Leadership Team reporting directly to the Manufacturing Supervisor. They provide direct support to manufacturing to ensure that finished products meet the required specifications by coordinating activities of Preparation Operators who perform in the manufacturing areas. The Preparation Group Leader provides decision-making and oversight to ensure compliance to all regulatory agency regulations and guidelines and to Baxter Standard Operating Procedures. This position fully supports and drives quality operations on the production floor and communicates effectively with production team members, multiple levels of management, and other customer support departments. The Preparation Group Leader creates and environment where teamwork, productivity, safety, identity, strength, purity, and quality (SISPQ) are reflected in the finished product.
---
---
Essential Duties and Responsibilities(these are primary responsibilities of the role and the incumbent will perform other duties as assigned): * Assemble and operate filtration systems * Operate general production equipment (such as autoclaves, vial washers, depyrogenation ovens, scales and balances, etc) * Monitor and record critical process parameters * Complete all relevant paperwork following GDP/GMP guidelines * Perform routine maintenance and cleaning of production equipment to maintain in GMP fashion * Perform sampling using aseptic techniques * Participate on Continuous Improvement Teams * Train and mentor other team members * Write, revise and review pertinent documentation as appropriate * Troubleshoot process problems and respond to process alarms * Assist with process/equipment validation and data analysis * Work with other groups such as maintenance/metrology and calibration to ensure preventative maintenance completion.
Education and Experience * High School Diploma or GED required * 6 months previous Pharmaceutical Manufacturing experience preferred * 2 years of experience operating and troubleshooting complex production equipment preferred * Knowledge of cGMP and GDP practices preferred. * Knowledge of basic laboratory and pharmaceutical production equipment including but not limited to: autoclaves, process tanks, incubators, analytical equipment and CIP/SIP systems preferred. * Proficiency in a variety of mathematical disciplines and ability to work with both the metric and USA standards of measurement required. * Computer proficiency in Microsoft Word, Excel, and Outlook and the ability to use enterprise software (examples include: JDE, BPLM, Pilgrim, Trackwise, etc.) * There are minimum training requirements for each operator level
Physical / Safety Requirements: * Ability to stand for extended periods of time * Ability to lift up to 50 pounds * Ability to push/pull heavy wheeled objects (ie: tanks, carts, pallet jacks, etc.) * Must be able to perform overhead work (ie: sanitizing walls and ceilings) * Physical coordination/flexibility to allow gowning for clean room environments * Utilize applicable personal protective equipment, including safety shoes/toe caps, gloves, eye protection, heat resistant wear and hearing protection * Dexterity and physical condition to perform some level of repetitive motion tasks * Ability to wear respirator usage when product or task requires * Eyesight to ensure effective inspection of equipment and/or filled units (corrective lenses acceptable) * Duties may require overtime work, including nights and weekends * Use of hands and fingers to manipulate office equipment is required * Must be able to gown qualify for Grade A/B areas.
A Career That Matters Baxter's employees are united in a mission to save and sustain lives. We are passionate about applying scientific innovation to meet the needs of the millions of people worldwide who depend on our medically necessary therapies and technologies. We focus on increasing access to healthcare, innovating in crucial areas of unmet need, and pursuing creative collaborations that bring our mission to life for patients every day.
Equal Employment Opportunity Baxter is an equal opportunity employer. Baxter evaluates qualified applicants without regard to race, color, religion, gender, national origin, age, sexual orientation, gender identity or expression, protected veteran status, disability/handicap status or any other legally protected characteristic. EEO is the Law EEO is the law - Poster Supplement Pay Transparency Policy Reasonable Accommodations Baxter is committed to working with and providing reasonable accommodations to individuals with disabilities. If, because of a medical condition or disability, you need a reasonable accommodation for any part of the application or interview process, please send an e-mail toAmericas_TTA@baxter.comand let us know the nature of your request along with your contact information.
Job: *Manufacturing
Organization: *Global Operations - Manufacturing
Title: Prep Group Leader (3rd shift)
Location: Indiana-Bloomington
Requisition ID: 18000KY5
Baxter