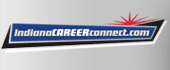 Job Information
Baxter

Machine Operator (3rd shift)

in

Bloomington

,

Indiana
Machine Operator (3rd shift)
Req # JR - 028324
Location Bloomington, Indiana, United States
Job Category Assembly Jobs
Date posted 10/05/2020
Are you looking for a career that matters?
We believe every person deserves a chance for a healthy life, free from illness and full of possibility. We see a world full of healing, with viable care options available to those with limited choices today. We envision new ways of providing physicians, pharmacists and nurses with technologies that not only treat chronic diseases, but also work to prevent them. We're looking for team members who are motivated to learn, grow and innovate, while making a meaningful difference for millions of people around the world.
Learn more about how Baxter isAt the Intersection of Saving and Sustaining Lives.
Summary
The Machine Operator ensures maximum equipment efficiency to meet client demand and expectations. They contribute to creating an environment where teamwork, productivity, safety, identity, strength, purity and quality (SISPQ) are reflected in the finished product. Machine Operators will support Manual Inspection and Packaging operations when necessary. This position reports to a Manufacturing Supervisor.
Essential Duties and Responsibilities (these are primary responsibilities of the role and the incumbent will perform other duties as assigned) :
Equipment Operation
Follow and execute machine operation according to standard operating procedures (SOPs) and batch record instructions

Understand and follow current Good Manufacturing Practices (cGMP), including legible documentation complaint with cGMP procedures

Basic math, mechanical aptitude, and troubleshooting skills

Read and interpret detailed equipment recipe process, high level attention to de-tail (precise measurements and sequencing)

Maximize equipment efficiency during operation, ensuring first pass quality product

Periodically check/examine units from good and or reject areas to ensure proper equipment function

Challenge equipment and or verification systems according to SOPs or batch record instructions

Document all actions performed at the time of performance; assist with verifying various batch record or other equipment steps for teammates

Communicate equipment issues to subsequent shifts, Supervisor and appropriate trouble shooting personnel

Contact and work with internal resources and or vendors to maintain/improve equipment performance

Meet equipment/line efficiency targets by proactively taking action to prevent downtime; work with upstream or downstream team members to help line flow

Use and sample printed materials to the batch record by First In First Out (FIFO)

machine outputs or reports before, during, or after processing

Thoroughly clean and clear machines in established target timelines between production operations

Perform set-up and changeover activities independently for assigned machine; assist set-up and or changeovers on additional equipment when available

Verify all set-up/changeover steps have been completed properly using set-up checklists

Monitor setup and changeover process to ensure completion within target set/changeover time

Assist Quality Assurance and/ or production clearance personnel with clearance of machine

Track machine faults and/ or downtime system data as problems occur; share information with Technician/Maintenance/Engineering support and help recommend appropriate action to correct the equipment issue

Clear most faults and re-start equipment following shutdown with minimal direction or supervision according to SOPs or batch record instructions

Assist with completing work orders for equipment related problems

Provide recommendations and implement solutions to equipment/process challenges

Utilize all available information and support groups to resolve problems in a timely manner

with documentation and follow up to problems with inadequate/defect material

Train peers and Relief Machine Operators for general equipment operation, setup and changeover

Work with Finishing Supervisors, Machine Operators, etc. to update/improve SOPs

Participate in continuous improvement initiatives

Immediately address any safety or training deficiencies discovered by you or your team mates; notify appropriate levels of management as necessary

Work with Engineering, Senior Technicians, Tech Services, etc. to improve material design and or equipment operation.

Enter and verify information in logbooks, as needed

Apply representation samples to the batch records as required

Participate/lead stretching exercises

Review and ensure daily 6S compliance

Ensure all safety practices are followed and keep area clean and clear of hazards

Identify, communicate and solve problems to ensure quality, efficiency, and safety objectives are met

Provide support to equipment qualification/validation

Develop SOPs for equipment implementation

Work with Tech Services, Engineering, Maintenance and Production to ensure smooth transition to production use

direct support to test components and equipment
Job Requirements (Education and Experience )
High school diploma or GED required

6 months previous Pharmaceutical Manufacturing experience preferred

2 years of experience operating and troubleshooting complex production equipment preferred

Detailed instruction comprehension, including logic and analysis of data and basic math skills

Effective communication skills

Computer proficiency in Microsoft Word, Excel, and Outlook and the ability to use enterprise software (examples include: JDE, BPLM, Pilgrim, Trackwise, etc.)

Each Machine Operator level will have specific training requirements
Physical / Safety Requirements
Must be able to lift, push/pull, and carry up to 50 pounds

Required to stand for as long as 8 hours per day, including constant standing for 2 hours at a time

Must be able to lift 20 pounds overhead

Duties may require overtime work, including nights and weekends

Use of hands and fingers to manipulate equipment is required

Utilize applicable personal protective equipment, including safety shoes/toe caps, gloves, eye protection,

Dexterity and physical condition to perform some level of repetitive motion tasks and maintain pace of a continuous production process

Eyesight to ensure effective inspection of equipment and/ or filled units (corrective lenses acceptable)
#IND-USOPS
Equal Employment Opportunity
Baxter is an equal opportunity employer. Baxter evaluates qualified applicants without regard to race, color, religion, gender, national origin, age, sexual orientation, gender identity or expression, protected veteran status, disability/handicap status or any other legally protected characteristic.
EEO is the Law
EEO is the law - Poster Supplement
Pay Transparency Policy
Reasonable Accommodations
Baxter is committed to working with and providing reasonable accommodations to individuals with disabilities. If, because of a medical condition or disability, you need a reasonable accommodation for any part of the application or interview process, please send an e-mail toAmericas_TTA@baxter.comand let us know the nature of your request along with your contact information.
Baxter