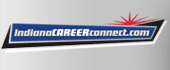 Job Information
Hanapin Marketing

IT Assistant

in

Bloomington

,

Indiana
Hanapin Marketing is proud to be an industry-leading digital marketing agency that focuses in just one thing: pay-per-click advertising (PPC). We believe focus is everything, and it's our objective to make everyone better at PPC: ourselves, our clients, our peers-the entire industry. Are you ready to focus with us?
We are seeking a reliable Information Technology (IT) Assistant to provide technical support for our Hanapin Team. As a qualified applicant, you have a high level of professionalism, integrity, and motivation to consistently exceed expectations on all tasks. You are service oriented and proactively work to solve issues before they arise. This is a great opportunity to help build your experience in IT troubleshooting and also be a part of a fast-paced, successful agency.
Here's what you can expect to do as our IT Assistant:
Technology Support: You will act as the primary technical support for our growing team - both onsite in Bloomington, as well as for our remote team located across the US.

Technology Maintenance: You will work with our vendors to manage our existing IT equipment, input back-up data, and manage software licenses

Managing MacBook Inventory: You will maintain and organize our MacBook inventory, conduct tech set up and training for new hires, as well as laptop transfers for employees

IT Coordination: You will set up and coordinate the IT for internal meetings, trainings, and events

Research: You will seek areas for improvement with regards to our technology by researching and facilitating ways to help scale technology within our growing company

Job requirements and work experience we expect you to have:

Able to work on-site at our Bloomington, IN office for a minimum of 15 hours per week Monday through Friday during normal business hours

Previous hardware and software troubleshooting experience, with a preference for those who have Mac troubleshooting experience

Professional, positive attitude and commitment to confidentiality

Demonstrated strong written and verbal communication skills with a customer service orientation

High attention to detail with excellent time management and prioritization skills

Eager to pursue new challenges or problems independently and build a path to a solution

Demonstrate alignment to our company values of Reliability, Integrity, Creativity, Hana-thusiasm, and Resourcefulness

Minimum high school diploma or equivalent with a preference for those working towards an associate's or bachelor's degree in Information Technology or related field

Successfully passes background check

To Apply:

Please submit a formal cover letter. This is your chance to tell us why working at Hanapin would be an excellent fit for you. Be sure to include the below information:

A short, but sweet bio / introduction.

Why is this position at Hanapin interests you

Let us know how you learned about Hanapin and the position

If you have applied previously, update us on anything that has changed since then.

Please also provide contact information for at least two references. For your references, we'd love to see you endorsed by a former employer or supervisor.

We know searching for a job is tough and that you want to find the best position and employer for you. We also want to ensure that this position is the best fit for both you and us. Therefore, you will participate in a comprehensive interview process. The goal of this process is to allow you to get to know us as we learn more about you.

Thank you for your interest in Hanapin Marketing and best of luck!

Position: Information Technology (IT) Assistant

Classification: Part-time, non-exempt

Department: Talent, Culture, Administration, and Finance

Reporting Relationship: Office Manager

Estimated Start: April 2020

We are proud to be an equal opportunity employer, and we have a standing policy of nondiscrimination at Hanapin Marketing. We respect the unique and diverse perspectives of all employees. We accord all qualified persons an equal opportunity for employment or promotion without regard to race, color, religion, sex, national origin, ancestry, age, disability, sexual orientation, gender identity, or any other status or condition protected by federal, state, or local law. If you need assistance or accommodation due to a disability, you may contact us at hr@hanapinmarketing.com or call us at 812-330-3134.

Hanapin has a normal office environment in which sitting and operating a computer for long periods of time is required. Additionally, you have the ability to occasionally lift, carry, and move up to 10 pounds. Disclaimer: this job description is not a comprehensive list of every responsibility that this job is required to complete.

Date last updated: February 3, 2020
When you apply to work at Hanapin, we may use your application data to make employment decisions, but your data will not be distributed or used elsewhere unless you are hired as an employee. All applications ask for your consent to allow us to process your personal data. However, you have the right to withdraw your information at any point by reaching out to hr@hanapinmarketing.com.