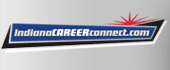 Job Information
Cook Medical

Application Engineer

in

Bloomington

,

Indiana
Overview
The Application Engineer at Cook Medical configures, implements and documents applications that provide the technical solutions to meet specifications and business requirements defined by company objectives to promote effective, efficient, and compliant operations.
Responsibilities
• Work as part of a project team to define and document the solutions for a variety of projects.• Technical responsibility for all stages of solution configuration to ensure compliance with application standards, architectural standards, and achievement of documented requirements.• Develop and maintain current state documentation and deliverables for solutions.• Maintain existing and new applications to ensure that they continue to meet user needs.• Provide assistance to operational teams to ensure continuity of service.• Work with the Application Engineering community of practice to identify and implement continuous improvement opportunities.• Must have excellent analytical and problem solving skills.• Manage, Configure SharePoint Online and administrate the business rules, workflow rules and process builder.
• Ensure the stability, integrity and efficient operation of the business/workflow rules that supports core integration functions.
• Analyze business requirements and provide appropriate solutions using Microsoft Office 365 product including SharePoint.
• Follow Microsoft Office 365 product trends and technology innovations.
• Coordinate and assist in testing configuration/Power Apps changes.
• Maintain subject matter expert of SharePoint Online and others Microsoft Office 365.
• Plan, prioritize, and execute in a rapidly changing, fast-paced environment.
• Day-to-day management, understanding the function of all company SharePoint sites (and associated requirements for collaboration).
• Creating and configuring new sites.
• Managing document libraries, Creating, and configuring forms.
• Change the settings for any site, Maintain Full Control permission over all sites in the site collection.
• Create sites and grant ownership and control to designated users.
• View, add, delete, or change all content in any site of the site collection.
• Oversee and manage site owners, including their permissions and Roles.
• Maintain communication with Product Manager and Project Manager on scope of projects.
• Work with Azure Rights Management.
• Able to work with cross-functional teams to drive and influence changes and improvements within the organization.
• Performs other duties as assigned.
Qualifications
• Bachelors Degree in Computer Science or other related degree; or experience of such kind and amount as to provide a comparable background.• Experience with enterprise application configuration and implementation.• Experience with integrations between applications and databases.
• Experience with software development or scripting languages preferred.
• Experience writing scripts within PowerShell.
• Desired experience inMicrosoft 365 Enterprise Administration.
• Desired experience in SharePoint architecture,SharePoint site administration & Management.
• Desired experience in Microsoft Power Apps and Power Automate.
• Understanding of Office 365 / Microsoft 365 Products.
• Ability and willingness to develop an understanding of data integration API.
• Demonstrated organizational, analytical and interpersonal skills.• Ability to manage tasks independently and take ownership of responsibilities.
Physical Requirements:
• Works under general office environmental conditions• Sitting for extended periods• Utilizes close visual acuity for working with computers, etc.
• Requires ability to work outside normal working hours and occasional weekends/holidays• Must be able to perform the essential functions of the job, subject to reasonable accommodation requirements under the ADA• International and domestic travel as required
Posting Date2 weeks ago(2/11/2021 3:43 PM)
Requisition ID2021-8541
Job Location(s)Bloomington IN United States
TravelNone
Shift TypeFirst
Position TypeFull Time
CompanyCook Medical Holdings
CategoryInformation Technology