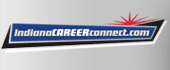 Job Information
Goldman Sachs & Co.

Software Engineer - Resiliency

in

Bengaluru

,

Indiana
MORE ABOUT THIS JOB
Regulatory Metric engineering is responsible for empowering engineers to proactively deliver quality software and services by enabling early identification of quality gaps with low touch controls across engineering. Partnering with colleagues from Engineering and the business, it provides transparency via metrics, performs deep dives and recommends remediation for recurring critical issues, strengthens systems by adapting testing best practices, standards and safeguards the firm's software assets by promoting a culture of delivering high quality software.
RESPONSIBILITIES AND QUALIFICATIONS
HOW YOU WILL FULFILL YOUR POTENTIAL• Hands-on role developing software and functionality to be used across the firm• Produce high quality software – tested, conformant to engineering best practices, and exposes the principles that QAE upholds• Ability to work effectively as part of a diverse multi-disciplined team• Leverage modern practices to develop software iteratively• Motivated, self-organised and have good time & work management skills• Have an analytical mindset, with the confidence and ability to communicate ideas clearly and concisely• Ability to gather requirements, design and build functionality• Appreciate and expose Agile principles and practices such as TDD, clean code and continuous deliverySKILLS AND EXPERIENCE WE ARE LOOKING FOR• Strong programming skills in one or more languages such as Java, JavaScript, C++, Python, Scala.• Java 8 experience including lambdas and streaming collections and a Good knowledge of java libraries, for example, Jersey, Jackson, Guava and Apache-Commons is an advantage• Experience using relational database such as PostgreSQL• Developing Dropwizard/Spring Boot or React applications and managing them in a production environment.• Excellent Communication, Influencing, Relationship building skills.• Passionate about improving Software Quality and driving best practices• Experience with Agile Development methodology.• Experience with Redis, Elasticsearch, Kafka an advantagePreferred Qualifications• Ability to write Python scripts for automation and ad-hoc tasks preferable
ABOUT GOLDMAN SACHS
The Goldman Sachs Group, Inc. is a leading global investment banking, securities and investment management firm that provides a wide range of financial services to a substantial and diversified client base that includes corporations, financial institutions, governments and individuals. Founded in 1869, the firm is headquartered in New York and maintains offices in all major financial centers around the world.
© The Goldman Sachs Group, Inc., 2020. All rights reserved Goldman Sachs is an equal employment/affirmative action employer Female/Minority/Disability/Vet.
Location(s)IN-Bengaluru
Job ID2021-68715
Schedule TypeFull Time
LevelAnalyst
Function(s)Software Engineer
RegionIndia
DivisionEngineering
Business UnitQuality Assurance Engineering
Employment TypeEmployee