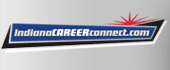 Job Information
Goldman Sachs & Co.

Software Engineer - PIPG Equities Derivatives

in

Bengaluru

,

Indiana
MORE ABOUT THIS JOB
SECURITIES
Our core value is building strong relationships with our institutional clients, which include corporations, financial service providers, and fund managers. We help them buy and sell financial products on exchanges around the world, raise funding, and manage risk. This is a dynamic, entrepreneurial team with a passion for the markets, with individuals who thrive in fast-paced, changing environments and are energized by a bustling trading floor.
RESPONSIBILITIES AND QUALIFICATIONS
Responsibilities
This is an exciting opportunity to join an expanding team leveraging technology to transform the way we conduct derivatives business and to deliver the most complex transactions for our clients. The role will be suited to a strong technologist with a keen interest in business workflows, derivative products and financial markets.
The successful candidate will need to:
Develop an in-depth understanding of Equity Derivatives front office business, flows and systems, with particular focus on Exotics, Fund Products and Structured Transactions

Form strong partnerships with trading, operations, quants, and other engineering teams

Drive commercially impactful engineering projects to deliver key desk initiatives

Strive for continuous improvement in the effectiveness and stability of the front office stack

Maintain a strong risk and control mindset to mitigate operational & technology risks

Become proficient in Goldman Sachs' proprietary database and scripting language (SecDB and Slang) and other languages as necessary
Basic Qualifications
Bachelor's or Master's degree in Computer Science, Computer Engineering or related field

Strong technical, analytical and problem-solving skills

Strong programming skills in at least one OO/scripting language (e.g. Java, Python, C++)

Experience working with databases and datasets (modelling, querying)

Experience in software development, including a clear understanding of data structures, algorithms, software design and core programming concepts

Excellent verbal/written communication skills and ability to work across teams

Ability to work in a fast paced environment whilst maintaining strong attention to detail

Highly motivated with a strong sense of ownership and desire for impact
Preferred Qualifications
Previous experience in a business-facing, front office engineering role in the finance industry

Knowledge of equities markets and experience with derivatives products such as options, swaps or exotics
ABOUT GOLDMAN SACHS
ABOUT GOLDMAN SACHS
At Goldman Sachs, we commit our people, capital and ideas to help our clients, shareholders and the communities we serve to grow. Founded in 1869, we are a leading global investment banking, securities and investment management firm. Headquartered in New York, we maintain offices around the world.We believe who you are makes you better at what you do. We're committed to fostering and advancing diversity and inclusion in our own workplace and beyond by ensuring every individual within our firm has a number of opportunities to grow professionally and personally, from our training and development opportunities and firmwide networks to benefits, wellness and personal finance offerings and mindfulness programs. Learn more about our culture, benefits, and people at .We're committed to finding reasonable accommodations for candidates with special needs or disabilities during our recruiting process. Learn more:
© The Goldman Sachs Group, Inc., 2020. All rights reserved.Goldman Sachs is an equal employment/affirmative action employer Female/Minority/Disability/Veteran/Sexual Orientation/Gender Identity
Location(s)IN-Bengaluru
Job ID2020-62797
Schedule TypeFull Time
LevelAssociate
Function(s)Software Engineer
RegionIndia
DivisionEngineering
Business UnitEquities Technology
Employment TypeEmployee