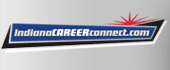 Job Information
Goldman Sachs & Co.

Software Engineer - IRP Tech

in

Bengaluru

,

Indiana
MORE ABOUT THIS JOB
This hiring is for IRP Technology team which is part of Fixed Income Currencies & Commodities Technology group in Bengaluru.
IRP Technology team works closely with IRP Trading and Sales desks globally providing digital solution to business problems.
Our Leadership is committed towards uplifting our automated STP (Straight Through Processing) trade booking infra to strategic platform using scalable and resilient technology solution. IRP technology team in Bengaluru is driving this initiative. We are looking for a tech lead who can drive this transformation effort in Bengaluru. This role will also involve mentoring the team, providing technical leadership working with global SMEs in the space. Strong communication skills are key, we expect you to constructively volunteer reasoned views and opinions in different team forums, both technically but also on how we're performing as an Agile team.
RESPONSIBILITIES AND QUALIFICATIONS
Effectively meeting the demands of our challenging mandate requires a passion for learning as well as deep understanding and experience across a wide array of technical competencies.
Required Qualifications:
A BS degree or better in Computer Science or a related discipline

Minimum 7 years of experience in a strongly typed language, preferably Java

Competence across other key application tiers, i.e. you can write JS even if you mostly work in Java

Energetic, self-directed, and self-motivated

Experience collaborating in global teams and possesses strong interpersonal skills and 'Client Touch'
Preferred Qualifications:
Preferably having prior experience leading a team as the selected candidate would be required to lead the regional Bengaluru team. Not a mandatory requirement as long as the person has leadership potential and can be groomed into the role

Prior experience working on high availability, critical systems

Familiarity with Git, awareness of CI/CD and other modern SDLC practice

Experience in modern message oriented middleware, e.g. Kafka or RabbitMQ
ABOUT GOLDMAN SACHS
ABOUT GOLDMAN SACHS
At Goldman Sachs, we commit our people, capital and ideas to help our clients, shareholders and the communities we serve to grow. Founded in 1869, we are a leading global investment banking, securities and investment management firm. Headquartered in New York, we maintain offices around the world.We believe who you are makes you better at what you do. We're committed to fostering and advancing diversity and inclusion in our own workplace and beyond by ensuring every individual within our firm has a number of opportunities to grow professionally and personally, from our training and development opportunities and firmwide networks to benefits, wellness and personal finance offerings and mindfulness programs. Learn more about our culture, benefits, and people at .We're committed to finding reasonable accommodations for candidates with special needs or disabilities during our recruiting process. Learn more:
© The Goldman Sachs Group, Inc., 2020. All rights reserved.Goldman Sachs is an equal employment/affirmative action employer Female/Minority/Disability/Veteran/Sexual Orientation/Gender Identity
Location(s)IN-Bengaluru
Job ID2020-61250
Schedule TypeFull Time
LevelVice President/Executive Director
Function(s)Software Engineer
RegionIndia
DivisionEngineering
Business UnitFICC Technology
Employment TypeEmployee