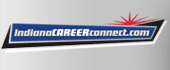 Job Information
Goldman Sachs & Co.

Software Engineer - IM Core Engineering - IMD Technology

in

Bengaluru

,

Indiana
MORE ABOUT THIS JOB
The Private Wealth Management (PWM) business provides end to end Investment Management services and advice across a large range of asset classes for high net worth individuals. PWM leverages a global technology platform offering, an integrated suite of tools, and applications to onboard clients. Our software helps realize a client's goals and objectives, develops and implements an integrated wealth management plan and delivers first-class client service.Goldman Sachs Asset Management (GSAM) Platform Engineers work across a variety of problem domains and software stacks. We focus on designing and developing the shared systems and services which drive our Asset Management Investment Strategies, Portfolio Management, Sales, Trading and Client Servicing in GSAM.
RESPONSIBILITIES AND QUALIFICATIONS
HOW YOU WILL FULFILL YOUR POTENTIAL• Using Kafka, Spark Streaming & MemSQL to build a Big-Data processing pipeline that is able to process millions of transactions in near real-time• Given a starting portfolio and a target portfolio, generating a set of orders that are compliant to various investment guidelines, leveraging linear programming techniques and industry standard optimizers• Scaling a model portfolio of ideal investment to thousands of real client portfolios, while accounting for the specific restrictions and investment objectives of each• Creating Platform-As-A-Service offerings including Kafka Clusters, In-Memory Data Stores (Gemfire) & Virtualized Streaming Datasets• Process Exchange Fills and Systematic-trader actions using asynchronous event processing engine• Using a well-known industry standard concurrency model to build a distributed order management system component to handle real-time electronic trading messages• In our goal to achieve "zero-support" experimenting with React to create a user-facing dashboard that allows for self-service on common queries• Refining our automated portfolio construction algorithms to allow us to apply our client's investment strategies faster• Converting our client allocation optimisation algorithm to allow for fractional shares quantities• Tuning Kafka to see if we can scale to thousands of consumers, while maintaining minimal hardware footprintSKILLS AND EXPERIENCE WE ARE LOOKING FOR• Minimum 1 year academic or industry experience programming• Clear understanding of data structure algorithms and asymptotic analysis• Familiarity with core programming concepts and techniques (e.g. concurrency, memory management)• Comfort with standard SDLC tools and Continuous Integration paradigms• Enthusiastic, proactive and driven individual with high degree of attention to detailPreferred Qualifications• Experience developing and maintaining Large-scale, Real-time, distributed system• Knowledge of one or more concurrency models (Actor Model, Communicating Sequential Processes, Software Transaction Memory, etc.)• Understanding of data structures (trees, hash maps, queues, etc)• Functional programming• Active GitHub and/or Stack Overflow profile is a plus• Experience developing in a Linux environment• Bachelor's degree / Master's degree in Computer Science, Computer Engineering or related field
ABOUT GOLDMAN SACHS
The Goldman Sachs Group, Inc. is a leading global investment banking, securities and investment management firm that provides a wide range of financial services to a substantial and diversified client base that includes corporations, financial institutions, governments and individuals. Founded in 1869, the firm is headquartered in New York and maintains offices in all major financial centers around the world.
© The Goldman Sachs Group, Inc., 2019. All rights reserved Goldman Sachs is an equal employment/affirmative action employer Female/Minority/Disability/Vet.
Location(s)IN-Bengaluru
Job ID2020-63888
Schedule TypeFull Time
LevelAssociate
Function(s)Technology, Software Engineer
RegionIndia
DivisionEngineering
Business UnitIMD Core Platform
Employment TypeEmployee