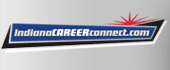 Job Information
Goldman Sachs & Co.

Software Engineer - Data Center and User Building

in

Bengaluru

,

Indiana
MORE ABOUT THIS JOB
This position provides the opportunity and challenge of working with a large matrixed Engineering organization responsible for delivering secure, reliable and highly available data center services to all Goldman Sachs business units. In addition to the provisioning function, work involves interacting with various other Engineering teams to address performance and reliability issues
RESPONSIBILITIES AND QUALIFICATIONS
HOW YOU WILL FULFILL YOUR POTENTIAL
• Proficient in developing applications in Java, Python, Javascript, UNIX Shell scripting
• Experienced in Agile methodologies
• Experienced in developing specifications and test criteria for workflows that will automate process.
• Should demonstrate a consultative approach, exhibit strong leadership skills, forward thinking, and should be able to work effectively across a multitude of technical and nontechnical groups in a diverse and talented team.
• Working knowledge of operating systems, network Storage, database environments, networking protocols and components including TCP/IP, DNS, NFS, SCP, SFTP and HTTP
• Developing documentation for automation as required by the application support teams for acceptance of systems changes into production.
• Designing or implementing data center automation frameworks and flow models for automating processes is desirable
SKILLS AND EXPERIENCE WE ARE LOOKING FOR
• Must possess strong written / verbal communication skills and ability to create and present reports
• Ability to interface with multiple teams
• Strong analytical and troubleshooting skills
• Must be detail oriented with excellent interpersonal skills
• Strong knowledge of data centre operations and processes
Preferred Qualifications
• Good ability to handle multiple tasks and prioritize work in order to maintain required productivity levels
• Ability to keep pace with rapid changes in data centre environment
• Excellent written and verbal communication skills with an ability to communicate technical issues to non-technical and technical audiences
ABOUT GOLDMAN SACHS
The Goldman Sachs Group, Inc. is a leading global investment banking, securities and investment management firm that provides a wide range of financial services to a substantial and diversified client base that includes corporations, financial institutions, governments and individuals. Founded in 1869, the firm is headquartered in New York and maintains offices in all major financial centers around the world.
© The Goldman Sachs Group, Inc., 2020. All rights reserved Goldman Sachs is an equal employment/affirmative action employer Female/Minority/Disability/Vet.
Location(s)IN-Bengaluru
Job ID2020-64862
Schedule TypeFull Time
LevelAssociate
Function(s)Software Engineer
RegionIndia
DivisionEngineering
Business UnitFoundational Infrastructure
Employment TypeEmployee