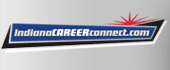 Job Information
Goldman Sachs & Co.

Software Engineer - Client Experience

in

Bengaluru

,

Indiana
MORE ABOUT THIS JOB
The Client Experience Engineering team, spanning across multiple divisions, is at the heart of One GS – the firm's cross-divisional strategy to provide a more comprehensive and integrated approach to serving our global client franchise. Through One GS, our objective is to leverage the full capabilities and relationship network of Goldman Sachs, to simplify access to the firm for our clients, and to promote a holistic long-term coverage ethos. Our dynamic environment requires innovative strategic thinking and immediate, real solutions. Functionally, the group is responsible for providing unified data modeling and transformation solutions, front to back business insights, creating workflow efficiency – including ML and NLP driven implementations at scale, and creating client lifecycle management solutions for the firm.Client Communications Intelligence (CCI) is at the at the heart of systematic identification of client sentiment/experience, workflow prioritization and efficiency, operational risk identification, revenue generation opportunities and enablement of stronger client relationships across the divisions. Pre-processing, transforming and deriving signals from unstructured and free-formatted data, with high model accuracies, are already creating rich dividends for Global Markets division . We are looking for experienced candidates with prior Python and ML awareness to rapidly scale, optimize the throughput, while acting as a guiding source for the overall data pipeline and NLP model build outs that the team is currently pursuing.
RESPONSIBILITIES AND QUALIFICATIONS
HOW YOU WILL FULFILL YOUR POTENTIAL
• Design, develop and enhance the core NLP frameworks, models and CCI services
• Develop data flows and pipelines in Python and spark to support business needs
• Create data tools for analytics and data product teams that can assist them in building and optimizing our products
• Integrating our derived signals through an API framework into CRM stacks, including Salesforce and ClientHub
• Prior experience with HBase, Kafka, TensorFlow, LSTM, CRF, Keras, tSNE, GraphQL, React
SKILLS AND EXPERIENCE WE ARE LOOKING FOR
• Bachelors degree in Computer Science, Mathematics, Electrical Engineering or related technical discipline
• Experience in software development, including a clear understanding of data structures, algorithms, software design and core programming concepts
• Comfortable multi-tasking, managing multiple stakeholders and working as part of a team
• Excellent communication skills including experience speaking to technical and business audiences and working globally
• Expertise in Python
• Can apply an entrepreneurial approach and passion to problem solving and product development
• Strong problem solving and analytical skills
• Interest in fixed income products
Preferred Qualifications
• Knowledge of trading technologies in the front-office of a trading organization
• Experience in fixed income asset classes
• Experience with Machine Learning and/or Natural Language Processing
• Knowledge of relational and columnar SQL databases, including database design
ABOUT GOLDMAN SACHS
The Goldman Sachs Group, Inc. is a leading global investment banking, securities and investment management firm that provides a wide range of financial services to a substantial and diversified client base that includes corporations, financial institutions, governments and individuals. Founded in 1869, the firm is headquartered in New York and maintains offices in all major financial centers around the world.
© The Goldman Sachs Group, Inc., 2021. All rights reserved Goldman Sachs is an equal employment/affirmative action employer Female/Minority/Disability/Vet.
Location(s)IN-Bengaluru
Job ID2020-66290
Schedule TypeFull Time
LevelAssociate
Function(s)Software Engineer
RegionIndia
DivisionEngineering
Business UnitClient Experience Engineering
Employment TypeEmployee