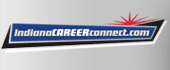 Goldman Sachs & Co.

Securities - Equities One Delta Strats - Trading Platform Developer - Analyst/Associate - Bengaluru

in

Bengaluru

,

Indiana
MORE ABOUT THIS JOB
Engineering
What We Do
At Goldman Sachs, our Engineers don't just make things – we make things possible. Change the world by connecting people and capital with ideas. Solve the most challenging and pressing engineering problems for our clients. Join our engineering teams that build massively scalable software and systems, architect low latency infrastructure solutions, proactively guard against cyber threats, and leverage machine learning alongside financial engineering to continuously turn data into action. Create new businesses, transform finance, and explore a world of opportunity at the speed of markets.
Engineering, which is comprised of our Technology Division and global strategists groups, is at the critical center of our business, and our dynamic environment requires innovative strategic thinking and immediate, real solutions. Want to push the limit of digital possibilities? Start here.
Who We Look For
Goldman Sachs Engineers are innovators and problem-solvers, building solutions in risk management, big data, mobile and more. We look for creative collaborators who evolve, adapt to change and thrive in a fast-paced global environment.
Strats
Goldman Sachs' Strats business unit is a world leader in developing quantitative and technological techniques to solve complex business problems. Working within the firm's trading, sales, banking and investment management divisions, strats use their mathematical and scientific training to create financial products, advise clients on transactions, measure risk, and identify market opportunities.
Roles within Securities Strats
Securities Strats play important roles in several areas. Some Strats sit on trading desks, creating cutting-edge derivative pricing models and developing empirical models to provide insight into market behavior. Others develop automated trading algorithms for the firm and its clients, taking an active part in the increasing shift from voice to electronic trading. A third group works directly with the firm's sales force and clients, analyzing exposures, structuring transactions, and applying quantitative concepts to meet client needs. Between these teams, Core Strats design and develop complex parallel computing architectures, electronic trading tools, and advanced algorithms.
RESPONSIBILITIES AND QUALIFICATIONS
Job Summary & Responsibilities
The Liquidity Infrastructure team partners with equities strategists and technologists to provide and maintain the firm's Algorithmic Equity Trading and Smart Order Routing systems. This critical role includes analysis and support for real-time trading issues as well as proactive work towards automation.
Our team seeks an analyst with interest in working with and supporting high-performance distributed trading systems. A successful candidate will:
Be responsible for the successful integration of certified code and new functionality into the production trading environment

Facilitate communications between trading desks, strategists, and other support teams to manage unexpected or day-to-day issues

Understand Europe equity market rules and microstructure and be able to interact directly with exchanges and vendors to address issues

Lead efforts to identify and address performance bottlenecks in high frequency trading environment (network topology, market data, exchange connectivity etc.)

Proactively create tools and tests to reduce manual work and automate best practices

Create software to systematically analyze order flows and system performance, utilizing this data for long-term capacity planning

Through mentorship by the team, and based on aptitude, grow into a role involving responsibility for trading algorithms and business logic
Basic Qualifications
Bachelor's or Master's Degree in Computer Science, Electrical Engineering, or a related technical discipline

Knowledge of high-level programming language such as Java, C++, Python, etc.

Strong written and verbal communication

Experience with a Unix / Linux operating system

Good understanding of an end-to-end software development process (requirements, design, implementation, testing, and deployment)

Ability to work in a fast-paced, dynamic environment
Preferred Qualifications
Work experience involving large scale, business-critical technology systems

Experience with SQL databases and analysis of large data sets

Knowledge of network concepts, topologies, and technologies

Experience with large-scale automated testing and releases

Domain knowledge of Europe equity markets
ABOUT GOLDMAN SACHS
The Goldman Sachs Group, Inc. is a leading global investment banking, securities and investment management firm that provides a wide range of financial services to a substantial and diversified client base that includes corporations, financial institutions, governments and individuals. Founded in 1869, the firm is headquartered in New York and maintains offices in all major financial centers around the world.© The Goldman Sachs Group, Inc., 2018. All rights reserved Goldman Sachs is an equal employment/affirmative action employer Female/Minority/Disability/Vet.
Job ID2018-49591
Schedule TypeFull Time
LevelAnalyst, Vice President/Executive Director, Associate
Function(s)Quant/Strats
RegionIndia
DivisionSecurities
Business UnitEQ Elec Exec Svcs/Strats
Employment TypeEmployee