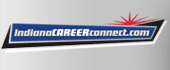 Job Information
Goldman Sachs & Co.

Salesforce Admin | IBD

in

Bengaluru

,

Indiana
MORE ABOUT THIS JOB
What We Do
At Goldman Sachs, our Engineers don't just make things – we make things possible. Change the world by connecting people and capital with ideas. Solve the most challenging and pressing engineering problems for our clients. Join our engineering teams that build massively scalable software and systems, architect low latency infrastructure solutions, proactively guard against cyber threats, and leverage machine learning alongside financial engineering to continuously turn data into action. Create new businesses, transform finance, and explore a world of opportunity at the speed of markets.
Engineering, which is comprised of our Technology Division and global strategists groups, is at the critical center of our business, and our dynamic environment requires innovative strategic thinking and immediate, real solutions. Want to push the limit of digital possibilities? Start here.
Who We Look For
Goldman Sachs Engineers are innovators and problem-solvers, building solutions in risk management, big data, mobile and more. We look for creative collaborators who evolve, adapt to change and thrive in a fast-paced global environment.
The successful candidate will bring expertise with Salesforce CRM in financial services, proficiency across the implementation and development life cycles, and successful experience with global large-scale user adoption. This is an opportunity to be part of a team responsible for building a brand new successful, sustainable and strategic CRM product for Investment Banking Business.
RESPONSIBILITIES AND QUALIFICATIONS
Responsibilities:
-Works cross-functionally to translate internal business needs and technology directions into application features and capabilities
-Prioritize the product and feature deliverables with the banking teams and with engineering teams.
-Serves as the key liaison with the bankers, divisional leadership and engineering leadership
-Keep abreast of current trends, features and functionality of Salesforce.com and provide recommendations for best and highest use of the platform
-Supervise and maintain the installation, configuration and support of the organization's customer relationship management (CRM) solution
-Analyzes and resolves CRM program issues in a timely and accurate fashion
-Create and maintain documentation on processes, policies, and application configuration and user support materials
-Highly goal-oriented. Able to produce high quality results autonomously with little direction, guidance or prior precedent.
-Manages relationships with vendors and monitor their progress and adherence to the contract
Qualifications:
-Minimum 1-3 years of progressive leadership experience within CRM as a Salesforce Specialist or Product Manager ideally with a combination of Salesforce.com and other CRM tools
-1-3 years' experience with Salesforce Financial Services Cloud (REQUIRED)
-1-3 years' expertise with enterprise Salesforce CRM application implementations (Salesforce.com preferred)
-Prior development or implementation experience with large-scale CRM systems
-Strong sense of customer focus and the importance of the voice of the customer
-Strong oral and written communicator. Ability to summarize complex issues and situations concisely and clearly.
Strong team player and ability to work with diverse stakeholders and colleagues.
ABOUT GOLDMAN SACHS
ABOUT GOLDMAN SACHS
At Goldman Sachs, we commit our people, capital and ideas to help our clients, shareholders and the communities we serve to grow. Founded in 1869, we are a leading global investment banking, securities and investment management firm. Headquartered in New York, we maintain offices around the world.We believe who you are makes you better at what you do. We're committed to fostering and advancing diversity and inclusion in our own workplace and beyond by ensuring every individual within our firm has a number of opportunities to grow professionally and personally, from our training and development opportunities and firmwide networks to benefits, wellness and personal finance offerings and mindfulness programs. Learn more about our culture, benefits, and people at .We're committed to finding reasonable accommodations for candidates with special needs or disabilities during our recruiting process. Learn more:
© The Goldman Sachs Group, Inc., 2020. All rights reserved.Goldman Sachs is an equal employment/affirmative action employer Female/Minority/Disability/Veteran/Sexual Orientation/Gender Identity
Location(s)IN-Bengaluru
Job ID2020-64680
Schedule TypeFull Time
LevelAssociate
Function(s)Application/Systems Administrator
RegionIndia
DivisionInvestment Banking Division
Business UnitIBD CRM Engineering
Employment TypeEmployee