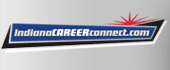 Job Information
Goldman Sachs & Co.

Observability Engineer - Consumer Tech Project

in

Bengaluru

,

Indiana
MORE ABOUT THIS JOB
ENGINEERING
What We Do
At Goldman Sachs, our Engineers don't just make things – we make things possible. Change the world by connecting people and capital with ideas. Solve the most challenging and pressing engineering problems for our clients. Join our engineering teams that build massively scalable software and systems, architect low latency infrastructure solutions, proactively guard against cyber threats, and leverage machine learning alongside financial engineering to continuously turn data into action. Create new businesses, transform finance, and explore a world of opportunity at the speed of markets.
Engineering, which is comprised of our Technology Division and global strategists groups, is at the critical center of our business, and our dynamic environment requires innovative strategic thinking and immediate, real solutions. Want to push the limit of digital possibilities? Start here.
Who We Look For
Goldman Sachs Engineers are innovators and problem-solvers, building solutions in risk management, big data, mobile and more. We look for creative collaborators who evolve, adapt to change and thrive in a fast-paced global environment.
Consumer Engineering
The firm's Consumer business, Marcus by Goldman Sachs, combines the entrepreneurial spirit of a startup with more than 150 years of experience. Today, we serve millions of customers across multiple products including lending, deposits, financial tools, and our partnership with Apple on Apple Card. We use innovative design, data, engineering and other core capabilities to provide customers with powerful tools and products that are grounded in value, transparency and simplicity. As we build a leading digital consumer bank and expand into new products and partnerships, we are looking for leaders and individual contributors to join our team.
RESPONSIBILITIES AND QUALIFICATIONS
HOW YOU WILL FULFILL YOUR POTENTIAL• You are energetic, self-directed and self-motivated, able to build and sustain long-term relationships with clients and colleagues• Intuitively coalesce towards problems with an open mind, within the context of a team• You have exceptional analytical skills, able to apply knowledge and experience in decision-making to arrive at creative and commercial solutions• You possess a strong desire to learn and contribute solutions and ideas to a broad team• You are independent and comfortable in a fast paced, ambiguous and often multi-directional work environments• Manage multiple tasks and use sound judgment when prioritizing• Provide digitally-advanced financial products to retail consumers• Collaborate with globally-located cross functional team in building customer-centric products• Analyze existing software implementations to identify areas of improvement and provide estimates for implementing new features• Update and maintain documentation for team processes, best practices, and software runbooksQUALIFICATIONS• Minimum 3 years of relevant professional experience• B.S. or higher in Computer Science (or equivalent work experience)• 3+ years of experience writing Java APIs• Strong proficiency in: Distributed systems, Low-latency services, NoSQL and relational databases• Experience building transactional systems and strong understanding of software architecture• Strong written and verbal communication skills• Ability to establish trusted partnerships with product heads, and executive level stakeholders• Comfort with agile operating modelsPREFERRED QUALIFICATIONS• Experience with microservice architecture• Experience with Kafka, MongoDB, Spring• Experience with AWS• Experience in Financial Services or Fintech is a plus
CONSUMER AND INVESTMENT MANAGEMENT DIVISION (CIMD)The Consumer and Investment Management Division includes Goldman Sachs Asset Management (GSAM), Private Wealth Management (PWM) and our Consumer business (Marcus by Goldman Sachs). We provide asset management, wealth management and banking expertise to consumers and institutions around the world. CIMD partners with various teams across the firm to help individuals and institutions navigate changing markets and take control of their financial lives.
ABOUT GOLDMAN SACHS
ABOUT GOLDMAN SACHSAt Goldman Sachs, we commit our people, capital and ideas to help our clients, shareholders and the communities we serve to grow. Founded in 1869, we are a leading global investment banking, securities and investment management firm. Headquartered in New York, we maintain offices around the world.We believe who you are makes you better at what you do. We're committed to fostering and advancing diversity and inclusion in our own workplace and beyond by ensuring every individual within our firm has a number of opportunities to grow professionally and personally, from our training and development opportunities and firmwide networks to benefits, wellness and personal finance offerings and mindfulness programs. Learn more about our culture, benefits, and people at .We're committed to finding reasonable accommodations for candidates with special needs or disabilities during our recruiting process. Learn more:
© The Goldman Sachs Group, Inc., 2020. All rights reserved.Goldman Sachs is an equal employment/affirmative action employer Female/Minority/Disability/Veteran/Sexual Orientation/Gender Identity
Location(s)IN-Bengaluru
Job ID2020-62474
Schedule TypeFull Time
LevelAssociate
Function(s)Software Engineer
RegionIndia
DivisionEngineering
Business UnitConsumer Tech Project
Employment TypeEmployee