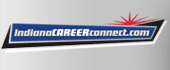 Job Information
Goldman Sachs & Co.

Loans Engineering - Software Engineer

in

Bengaluru

,

Indiana
MORE ABOUT THIS JOB
Are you passionate about software development, technology and building solutions to enable critical financial businesses to function and optimize their effectiveness? Do you want to help Lending business, that accounts for 25% of GS revenue, to continue it's rapid expansion and see immediate results of your impact? Do you want to get exposed to variety of latest technologies (Apache Ignite, Kafka, Spring, GitLab, React, Angular, Elastic etc), working on large scale development projects?We're looking for a professional to join our technology development team who wants to use their skills and innovation to collaborate with the business in building cutting edge technology solutions to optimize Loans servicing, settlement and trade processing.
RESPONSIBILITIES AND QUALIFICATIONS
HOW YOU WILL FULFILL YOUR POTENTIAL
• Forge strong relationships with our clients Operations, Trading, Sales, Bankers as well as other technology teams to develop and enhance our systems and processes.
• You will be part of a large community of like-minded technologists in a very flat organization with a culture that promotes collaboration, "can do" mindset and teamwork
SKILLS AND EXPERIENCE WE ARE LOOKING FOR
• Strong programming experience in any one of the following - Java, Python, C#, C++ or Scala. Experience with Relational or NoSQL DBs
• Excellent analytical, problem-solving and communication skills
• You will need to be excited by both technology and the products that the business trade
• A willingness to learn new open-source technologies as well as firm's proprietary risk management system and programming language SecDB and Slang
Preferred Qualifications
• Experience working in finance industry
• Multi-threading, distributed computation and low latency processing
• Test-Driven development
• Experience with Quartz, Athena, Rice or equivalent in-house risk management framework is a plus
• HTML5, React or Angular
ABOUT GOLDMAN SACHS
The Goldman Sachs Group, Inc. is a leading global investment banking, securities and investment management firm that provides a wide range of financial services to a substantial and diversified client base that includes corporations, financial institutions, governments and individuals. Founded in 1869, the firm is headquartered in New York and maintains offices in all major financial centers around the world.
© The Goldman Sachs Group, Inc., 2020. All rights reserved Goldman Sachs is an equal employment/affirmative action employer Female/Minority/Disability/Vet.
Location(s)IN-Bengaluru
Job ID2020-65405
Schedule TypeFull Time
LevelAnalyst
Function(s)Software Engineer
RegionIndia
DivisionEngineering
Business UnitRegulatory & Business Services
Employment TypeEmployee