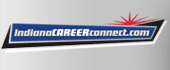 Job Information
Goldman Sachs & Co.

Java Developer- Merchant Banking - Fund Engineering

in

Bengaluru

,

Indiana
MORE ABOUT THIS JOB
MBD Technology is one agile team that develops solutions in the Content Search, Workflow, Investment Management, Transaction Entry, Investor Management and Business Intelligence areas. Sitting alongside the Merchant Banking business it offers unique opportunities to work with a world class Private Equity Business At MBD, we change the world by connecting people and capital with ideas that can be invested in. Solve the most challenging and pressing engineering problems for our clients. Join our engineering teams that build massively scalable software and systems, architect low latency infrastructure solutions, proactively guard against cyber threats, and leverage machine learning alongside financial engineering to continuously turn data into action. Engineering is at the critical center of our business, and our dynamic environment requires innovative strategic thinking and immediate, real solutions. Want to push the limit of digital possibilities? Start here. For us, funds are critical to how we bring capital to invest into ideas. Investors in our funds are idea seekers just like how we as engineers are. This role requires conceptualization, design and execution of a completely new way of how funds transact with investments.You will be responsible for leading the effort to design and write calculators to capture transactions and pricing, create new & integrate current systems to enable risk & lifecycle management for these funds and completely reinvent ways of the capital being managed in our systems. You will have to apply a vareity of skills - problem solving, technical, innovation, creative collaboration and much more to build this for our world class private equity business.
RESPONSIBILITIES AND QUALIFICATIONS
HOW YOU WILL FULFILL YOUR POTENTIAL • Developing models and systems for trade booking and risk management • Developing search tools, tools for workflow management, data collection, analysis, and visualization • Developing portfolio management and risk monitoring tools for our investments • Developing integrations with external parties and cloud based solution providers • Developing tools that work on desktop and mobile devices SKILLS AND EXPERIENCE WE ARE LOOKING FOR • Bachelor's or Master's degree in computer science, engineering, math, physics, or other related field • Strong coding and software system design skills • Strong written and verbal communication skills • Programming language agnostic Preferred Qualifications • Technology: Experience building web-based applications or large-scale distributed systems, implementing fundamental algorithms, working in different programming languages and databases • Finance: Understanding of market dynamics and conventions, and of different products' behaviors and specifications. Although the work performed by our team is financial in nature, applicants need not have specific financial knowledge or experience to apply.
ABOUT GOLDMAN SACHS
ABOUT GOLDMAN SACHS
At Goldman Sachs, we commit our people, capital and ideas to help our clients, shareholders and the communities we serve to grow. Founded in 1869, we are a leading global investment banking, securities and investment management firm. Headquartered in New York, we maintain offices around the world. We believe who you are makes you better at what you do. We're committed to fostering and advancing diversity and inclusion in our own workplace and beyond by ensuring every individual within our firm has a number of opportunities to grow professionally and personally, from our training and development opportunities and firmwide networks to benefits, wellness and personal finance offerings and mindfulness programs. Learn more about our culture, benefits, and people at GS.com/careers . We're committed to finding reasonable accommodations for candidates with special needs or disabilities during our recruiting process. Learn more: https://www.goldmansachs.com/careers/footer/disability-statement.html
© The Goldman Sachs Group, Inc., 2021. All rights reserved. Goldman Sachs is an equal employment/affirmative action employer Female/Minority/Disability/Veteran/Sexual Orientation/Gender Identity
Location(s)IN-Bengaluru
Job ID 2021-71287
Schedule Type Full Time
Level Vice President
Function(s) Software Engineer
RegionIndia
Division Asset Management
Business UnitMBD Engineering
Employment Type Employee