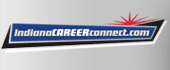 Goldman Sachs & Co.

IMD Technology -PWM Technology - QA Automation Java Developer

in

Bengaluru

,

Indiana
MORE ABOUT THIS JOB
What We DoAt Goldman Sachs, our Engineers don't just make things – we make things possible. Change the world by connecting people and capital with ideas. Solve the most challenging and pressing engineering problems for our clients. Join our engineering teams that build massively scalable software and systems, architect low latency infrastructure solutions, proactively guard against cyber threats, and leverage machine learning alongside financial engineering to continuously turn data into action. Create new businesses, transform finance, and explore a world of opportunity at the speed of markets.Engineering, which is comprised of our Technology Division and global strategists groups, is at the critical center of our business, and our dynamic environment requires innovative strategic thinking and immediate, real solutions. Want to push the limit of digital possibilities? Start here.Who We Look ForGoldman Sachs Engineers are innovators and problem-solvers, building solutions in risk management, big data, mobile and more. We look for creative collaborators who evolve, adapt to change and thrive in a fast-paced global environment.
Goldman Sachs Asset Management is one of the world's leading asset management institutions. GSAM delivers innovative investment solutions managing more than One Trillion US Dollars on a global, multi-product platform. Our products include Hedge Funds, Private Equity, Fund of Funds, Quantitative Strategies, Fixed Income, Fundamental Equity and a Global Portfolio Solutions Business. GSAM Technology is directly aligned to thebusiness. Software is engineered in a fast-paced, dynamic environment, adapting to market and customer needs to deliver robust solutions in an ever-changing business environment.GSAM Technology builds on top of cutting edge in-house platforms complimented with a strong focus on leveraging open source solutions.
This role is part of the Digital Advice solutions Platform team. The DAS team is a global team that delivers automation financial solutions for mass affluent client base supporting Ayco and HD channels and other areas of IMD. This includes building On-boarding, Portfolio recommendation and Client Services digital experience. The candidate should have strong technical design and engineering experience. The candidate will be involved in requirements gathering, design, architecture, implementation and support for software solutions in the group. The candidate must have solid oral and written communication and organizational skills, and be comfortable in a technical role in a geographically diverse environment.
RESPONSIBILITIES AND QUALIFICATIONS
HOW YOU WILL FULFILL YOUR POTENTIAL
• Technical: A deep technical understanding required to develop modules ranging from server components to user interfaces in a Global Delivery Model. The person should be familiar with developer best practices, but also be flexible to adapt to the team's established best practices and environment.
• Initiative/Ownership: The person must be self-motivated, moving the project forward against any obstacles, production or otherwise, along the way
• Analysis: The person will work with his/her local/global team and managers to help define their business practices and suggest solutions that improve efficiency
• Communication: The person will need to influence and motivate people of various interests and seniority levels. He/she needs to show past experience in utilizing various influence skills.
• Availability: Be available to respond to emergency situations and perform regularly scheduled maintenance
• Strong inter-personal and communication skills; making presentations to customer or client audiences or professional peers, and working independently on problem solving
• Exposure to project management in an enterprise application development environment
• Strong interpersonal skills - good client facing skills as well as excellent oral and written communication skills
SKILLS AND EXPERIENCE WE ARE LOOKING FOR
• Thorough working knowledge of Java
• Strong analytical skills
• Self-motivated and ability to work in high paced environment with tight deadlines
• Developing enterprise databases and/or distributed data stores
• Testing Microservice architectures
• Gradle or Maven
• Java 8
• http
• TestNG
• Jenkins
• Wiremock, Mockito, or other mocking frameworks
• 3+ years QA experience
• 3+ years of Backend test automation experience implemented in Java (Not Selenium/webdriver or commercial testing tools)
• Strong experience with testing REST APIs
• Experience with complex, multi-tiered applications
Preferred Qualifications
• MongoDB
ABOUT GOLDMAN SACHS
The Goldman Sachs Group, Inc. is a leading global investment banking, securities and investment management firm that provides a wide range of financial services to a substantial and diversified client base that includes corporations, financial institutions, governments and individuals. Founded in 1869, the firm is headquartered in New York and maintains offices in all major financial centers around the world.
© The Goldman Sachs Group, Inc., 2018. All rights reserved Goldman Sachs is an equal employment/affirmative action employer Female/Minority/Disability/Vet.
Job ID2018-47688
Schedule TypeFull Time
LevelAssociate
Function(s)Technology
RegionIndia
DivisionEngineering
Business UnitPWM Technology
Employment TypeEmployee