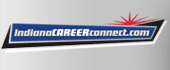 Job Information
Goldman Sachs & Co.

ERA Software Engineer - Windows Eng DevExp

in

Bengaluru

,

Indiana
MORE ABOUT THIS JOB
The Windows Engineering team is responsible for the desktop, Windows server and Remote workingplatforms for Goldman Sachs. The team architects and engineers the Microsoft operating systems andenterprise products such as Windows 10, Windows Server 2016 and Microsoft SCCM, third-partyenterprise VDI products such as Citrix XenDesktop and XenServer, as well as multiple custom in-housesystems management and software delivery platforms.The successful candidate will work on critical global platforms used by everyone at Goldman Sachs,including NDS, our Network Desktop Solution, that allows our people to access their workplace desktopfrom any computer, and Login.GS, our remote and at-home solution, which allows the same level ofaccess from home or on the road.We are looking for .NET developers with experience in Windows enterprise infrastructure whounderstand the requirements for global, distributed platforms that require very high levels of uptime.The ideal candidate will have a minimum of five years of professional experience in a softwareengineering role
RESPONSIBILITIES AND QUALIFICATIONS
How will you fulfill your potential?Work with a global team of highly motivated platform engineers and software developers.Execute the full software product lifecycle: analysis, technical design, development, testing, release andsupport.Contribute to, and eventually lead, software engineering and re-engineering projects.Collaborate with engineers from other platform teams to design and implement new features.Engage in production troubleshooting.
Basic QualificationsBachelor's Degree or similar experience, in Computer Science, Information Technology, Electronics orCommunication.Proficiency in designing, developing and testing software in C#; willingness to learn and adopt newlanguages as necessaryThe ability to communicate technical concepts effectively, both in writing and orally, as well as theinterpersonal skills required to collaborate effectively with colleagues across diverse technology teamsExperience developing, deploying and supporting software across the full Continuous Delivery life-cycleSolid experience of version control, continuous integration, deployment and configuration managementtoolsThe ability to understand and effectively debug both new and existing software
Preferred QualificationsExperience with Citrix and VDI environmentsExperience in endpoint management tools like Tanium.Experience with public cloud environments (AWS Certified Developer or equivalent)Experience in Java development software developmentExperience in Javascript development and Angular or React
ABOUT GOLDMAN SACHS
Did you know Goldman-Sachs has over 9000 Engineers globally? As a member of our team you will be on the front line driving upgrades on the firm's SDLC stacks balancing operational risk, client experience, and business opportunity. You will be a pioneering leader in moving the firm to cloud-based and mobile SDLC along with a first class global team.
Location(s)IN-Bengaluru
Job ID 2021-75929
Schedule Type Full Time
Function(s) Software Engineer
RegionIndia
Division Engineering
Business UnitDeveloper Experience
Employment Type Employee