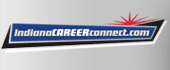 Job Information
Goldman Sachs & Co.

Developer Relations Lead - Developer Relations

in

Bengaluru

,

Indiana
MORE ABOUT THIS JOB
What We DoAt Goldman Sachs, our engineers solve the most challenging and pressing engineering problems in financial services via collaboration and innovation. We build parallel systems, analyzes oceans of data, architect and implement scalable and reliable infrastructure, proactively guard against cyber threats, and continuously deliver technology solutions to connect people and capital for a better economy.Engineering division is at the critical center of our business, and our dynamic environment requires innovative strategic thinking and immediate, real solutions. Want to push the limit and lead technology possibilities? Start here.Who We AreThe Goldman Sachs Core Engineering Developer Relations team specializes in continuously improving the experience of developers at the firm. We build strong collaborative relationships with engineers across the organization and drive programs such as engineering onboarding and training, documentation, platform efficiency and other themes related to enriching the developer experience. Our team consist of developers, instructors, designers, technical writers and developer advocates and we are focused on providing a best-in-class experience for developers across the firm.Responsibilities and Qualifications:This position requires a proactive and enthusiastic desire to learn the foundations of Goldman Sachs Engineering both in content and technical aspects with the ability to effectively describe complicated ideas to different audiences. While knowledge of software engineering is very helpful, the role does not require having a hands-on experience. However, the candidate should be willing and able to learn, understand and communicate technical concepts. An ideal candidate should possess a high aptitude to exhibit critical thinking skills, excellent communication skills, exceptional organizational skills, and an ability to take initiative and prioritize daily tasks. The ability to effectively manage time with attention to detail is critical to this role.The role will require an adept ability to create and manage a large scale program which will be delivered to all engineers. As part of this role, it is necessary to partner with product teams and create informative and engaging training sessions as well as drive adoption of our platform as a universal reference for engineers at Goldman Sachs and be the primary point of contact for our clients, our partners, and outside vendors, with regard to training. The role also requires to engage the developer community, communicate product releases and create solutions to address the developer needs at the firm.
RESPONSIBILITIES AND QUALIFICATIONS
HOW YOU WILL FULFILL YOUR POTENTIAL
• Identify opportunities for collaboration across Engineering teams in APAC including Bengaluru
• Work closely with Developer Relations team in NY to drive global initiatives
• Organize and drive Developer Forums to increase awareness about the Developer Experience Products
• Engage with Developer Experience Leads and keep track of key product releases and product related information to share in Developer Forums as appropriate
• Determine developers' technical needs by engaging with the developer community in Bengaluru and APAC
• Create solutions to address developer needs through the use of working backwards process
• Elevate data-driven internal customer-focused wins through research and analysis of relevant metrics
• Provide source data for Developer Experience product line communications by defining product availability and delivery objectives
• Become a Developer Advocate through testimonials & referrals from Developers
• Identify and escalate associated risks through Developer Forums
• Track key initiatives in Developer Experience to produce accurate and timely reporting of status periodically
• Coordinate engineering training within Bengaluru and APAC
• Plan and implement an effective and engaging training curriculum
• Maintain a knowledge base of required training materials including presentations, workbooks, facilitators' notes, etc.
• Collaborate across engineering teams
• Market and advertise engineering training in all the appropriate communication channels
• Conduct survey for efficacy of the training program
• Create learning paths based on career paths
• Continuously improve and streamline the new-joiner onboarding process
• Conduct new joiner survey
SKILLS AND EXPERIENCE WE ARE LOOKING FOR
• Bachelor degree in Engineering from a reputed institution
• Proven experience in Product and Program management.
• Proven stakeholder management skills
• Effective Communication and strong command over language
• Proactive, enthusiastic and energetic, attention to detail
• Understanding of technical concepts and products
• Ability to analyze large data and produce meaningful stories
Preferred Qualifications
• Technical leadership experience of 2+ years
ABOUT GOLDMAN SACHS
The Goldman Sachs Group, Inc. is a leading global investment banking, securities and investment management firm that provides a wide range of financial services to a substantial and diversified client base that includes corporations, financial institutions, governments and individuals. Founded in 1869, the firm is headquartered in New York and maintains offices in all major financial centers around the world.
© The Goldman Sachs Group, Inc., 2021. All rights reserved Goldman Sachs is an equal employment/affirmative action employer Female/Minority/Disability/Vet.
Location(s)IN-Bengaluru
Job ID 2021-71673
Schedule Type Full Time
Level Vice President
Function(s) Software Engineer
RegionIndia
Division Engineering
Business UnitDeveloper Experience
Employment Type Employee