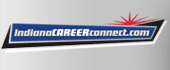 Job Information
Goldman Sachs & Co.

Data Intelligence - Logic Engineering - Platform - BI Systems Administrator Developer

in

Bengaluru

,

Indiana
MORE ABOUT THIS JOB
What We DoAt Goldman Sachs, our Engineers don't just make things – we make things possible. Change the world by connecting people and capital with ideas. Solve the most challenging and pressing engineering problems for our clients. Join our engineering teams that build massively scalable software and systems, architect low latency infrastructure solutions, proactively guard against cyber threats, and leverage machine learning alongside financial engineering to continuously turn data into action. Create new businesses, transform finance, and explore a world of opportunity at the speed of markets.Engineering, which is comprised of our Technology Division and global strategists groups, is at the critical center of our business, and our dynamic environment requires innovative strategic thinking and immediate, real solutions. Want to push the limit of digital possibilities? Start here.Who We Look ForGoldman Sachs Engineers are innovators and problem-solvers, building solutions in risk management, big data, mobile and more. We look for creative collaborators who evolve, adapt to change and thrive in a fast-paced global environment.
The Business Intelligence Team is a central platform team at Goldman Sachs that aims to maximize the safe and efficient use of Business Intelligence capabilities. The team builds tools and provide services to: promote a consistent self-service SDLC across multiple BI tools and Business Units; centralize BI vendor licenses; build robust scalable client server infrastructure and support; consolidation of BI infrastructure management. You'll be a key member of the team that will develop tools that optimizes the use and operations of various BI tools including QlikView, Tableau, BusinessObjects, and ZoomData.The role will focus on the administration of various BI tools and development of dashboards and working with business users developing your depth and breadth of BI tools.
RESPONSIBILITIES AND QUALIFICATIONS
HOW YOU WILL FULFILL YOUR POTENTIAL
• As a Systems Administrator, you will be a key contributor to the efficient optimized management of multiple BI vendor tools on Windows and Linux hosts leveraging the firms infrastructure technologies.
• There are opportunities for the successful candidate to work on a diverse set of Technology platforms and be involved in defining the future consolidated BI architecture across multiple Divisions.
• Develop deep domain expertise in BI in particular QlikView, BusinessObjects and Tableau
SKILLS AND EXPERIENCE WE ARE LOOKING FOR
• 4+ years' experience in BI Architecture and Systems Administration.
• Familiarity of Business Intelligence domain
• Proven record of producing robust and well-tested solutions
• A strong analytical and tenacious problem solving mind-set
• Good communications and collaboration skills with multiple geographically dispersed teams
Preferred Qualifications
• Expert infrastructure knowledge of BI Tools such as: QlikView, Tableau, BusinessObjects
• Knowledge of data architectures and data modelling
• Working in a global diverse team
• Working closely with business users to solve dashboard issues
• Experience working in a global team
• Perform software installs, upgrades and host migrations
• Strong production incident management and escalation
ABOUT GOLDMAN SACHS
The Goldman Sachs Group, Inc. is a leading global investment banking, securities and investment management firm that provides a wide range of financial services to a substantial and diversified client base that includes corporations, financial institutions, governments and individuals. Founded in 1869, the firm is headquartered in New York and maintains offices in all major financial centers around the world.
© The Goldman Sachs Group, Inc., 2018. All rights reserved Goldman Sachs is an equal employment/affirmative action employer Female/Minority/Disability/Vet.
Job ID2018-47488
Schedule TypeFull Time
LevelAssociate
Function(s)Technology
RegionIndia
DivisionEngineering
Business UnitData Intelligence
Employment TypeEmployee