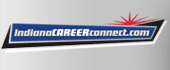 Job Information
Goldman Sachs & Co.

Data Governance – Data Engineering

in

Bengaluru

,

Indiana
MORE ABOUT THIS JOB
The firm is investing significantly to enhance data quality across the firm, to enable increased data commercialization, improve client experience, and ensure high quality of data sent to other external and internal parties. We have a multi-year book of work, sponsored by the Board. This function is a key component of these deliverables.Help promote the data governance framework and drive adoption across all of the firm's divisionsPartner with Divisional Data Offices to help them implement Data Governance policies and proceduresLead and participate in working groups to improve data quality and ease of access to informationProvide guidance and training on how to plan implementation of requirements set forth by the policyWork with the development team responsible for building the data governance platform and tool setWork with divisions to monitor progress, and ensure the program goals are deliveredProvide thought leadership to further develop processes and firmwide roles and responsibilities, to help the firm meet the expectations of its data governance policyOUR IMPACTThe Engineering DivisionOur team of engineers builds solutions to the most complex problems. We develop cutting-edge systems and processes that form the core of our key businesses and enable transactions to move in milliseconds. We provide real-time access to critical deal information and crunch billions of data points each day to inform firm-wide market insights and strategies. Team members have the opportunity to work at the forefront of technology innovation alongside industry leaders and make significant contributions to the field.Data Engineering – Data GovernanceThe Data Governance team is a central, firmwide team that is responsible for defining and delivering data governance across the firm.We are a global team. We work with divisional stakeholders, to provide transparency into where data enters the firm, how it is transformed/reported/classified, and what data quality controls exist for critical datasets. Our internal clients use this information to gain insights – aiming to eliminate duplication, improve data quality, respond faster to new business opportunities, and to meet regulatory requirements. Our users need to search and visualize the firm's data flows.
RESPONSIBILITIES AND QUALIFICATIONS
HOW YOU WILL FULFILL YOUR POTENTIAL
• As a member of the team, you will gain satisfaction though adding value and contributing to the team's initiatives.
• Work with data consumers and producers to negotiate ownership of data
• Create lineage graphs to show how data moves from top of the flow (e.g. trading, sales and deal systems) to lower down the flow (e.g. client reporting, regulatory reporting, books and records)
• Develop communication and reference materials that enable data consumers and producers to implement the data governance policy and standard
• Define and create appropriate data validation controls
• Provide data quality analytics that enable data consumers and producers to drive remediation efforts
• Partner with users and provide feedback on the strategic tooling to engineering teams for business use cases
• Build consensus across senior stakeholders
• Partner closely with divisions to define and evolve firmwide data governance strategy
• Communicate progress to senior stakeholders and within the team
• You will have the potential to: Grow your understanding of data and the underlying businesses that use it
• Develop business, data analysis and relationship management skills
• Contribute to progressing the data governance strategy at Goldman Sachs
SKILLS AND EXPERIENCE WE ARE LOOKING FOR
• Experience working with stakeholders on projects to develop strategies and solutions, ideally related to data.
• Ability to work in a collaborative manner with stakeholders and drive consensus is essential.
• Experience working with a business team to develop functional requirements and translating those into technical requirements is important.
• Having developed an effective training and testing strategy is helpful
• Bachelor's degree required
• 5+ years' relevant experience
• Excellent communication, negotiation and influencing skills
• Highly organized
• Relationship management: effectively partner with divisions across the firm with a focus on end-client value
• Knowledge of data warehousing and the development of physical and logical models
• Extremely proactive and works well in a collaborative environment
• Exceptional attention to detail and analytical thinking
• Ability to effectively communicate and present results highlighting the broader strategic impact
• May have a software engineering background (not essential)
Preferred Qualifications
• Ideally has a good understanding of data usage in one or more business areas
• Helpful to have sufficient SQL knowledge to be able to run queries and participate in data analysis
• Experience of data governance or data management
• Experience working at a financial institution
ABOUT GOLDMAN SACHS
The Goldman Sachs Group, Inc. is a leading global investment banking, securities and investment management firm that provides a wide range of financial services to a substantial and diversified client base that includes corporations, financial institutions, governments and individuals. Founded in 1869, the firm is headquartered in New York and maintains offices in all major financial centers around the world.
© The Goldman Sachs Group, Inc., 2021. All rights reserved Goldman Sachs is an equal employment/affirmative action employer Female/Minority/Disability/Vet.
Location(s)IN-Bengaluru
Job ID 2021-68787
Schedule Type Full Time
Level Vice President
Function(s) Data Governance
RegionIndia
Division Engineering
Business UnitData Engineering
Employment Type Employee