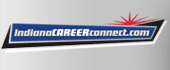 Job Information
Goldman Sachs & Co.

Customer Success Engineer - ClearFactr

in

Bengaluru

,

Indiana
MORE ABOUT THIS JOB
At Goldman Sachs, our Engineers don't just make things – we make things possible. Change the world by connecting people and capital with ideas. Solve the most challenging and pressing engineering problems for our clients. Join our engineering teams that build massively scalable software and systems, architect low latency infrastructure solutions, proactively guard against cyber threats, and leverage machine learning alongside financial engineering to continuously turn data into action. Create new businesses, transform finance, and explore a world of opportunity at the speed of markets.Goldman Sachs Core Engineering is building out its ClearFactr team and is looking for a customer success engineer. ClearFactr is a spreadsheet platform purpose-built for financial modeling.- It enables users to create an integrated ecosystem out of otherwise dispersed, distributed and disconnected financial models.---It can be used via a spreadsheet-like user interface within a web browser, and/or programmatically via APIs.-It combines unique approaches to modeling clarity, powerful low/no-code analytics, and collaboration to solve a wide variety of risk, modeling and workflow challenges throughout the firm.ClearFactr is at the forefront of Goldman Sachs' migration to the cloud, inside and outside the firm.
RESPONSIBILITIES AND QUALIFICATIONS
HOW YOU WILL FULFILL YOUR POTENTIAL
• We are looking for a talented and passionate engineer who thrives in an extremely entrepreneurial, fast-paced environment, and enjoys building long-term relationships with customers. This is a high visibility role, backed by some of the senior-most leaders of the firm, and as such, will require creativity and drive to deliver on an ambitious roadmap.
SKILLS AND EXPERIENCE WE ARE LOOKING FOR
• Bachelor's degree or equivalent practical experience
• Superior communication skills across all modes of communication (written, speaking, listening)
• Experience with financial modeling concepts and challenges, particularly when using spreadsheets
Preferred Qualifications
• Experience with designing and building early-stage software products
• Some familiarity with software development best practices
ABOUT GOLDMAN SACHS
The Goldman Sachs Group, Inc. is a leading global investment banking, securities and investment management firm that provides a wide range of financial services to a substantial and diversified client base that includes corporations, financial institutions, governments and individuals. Founded in 1869, the firm is headquartered in New York and maintains offices in all major financial centers around the world.
© The Goldman Sachs Group, Inc., 2020. All rights reserved Goldman Sachs is an equal employment/affirmative action employer Female/Minority/Disability/Vet.
Location(s)IN-Bengaluru
Job ID2020-63561
Schedule TypeFull Time
LevelAssociate
Function(s)Software Engineer
RegionIndia
DivisionEngineering
Business UnitProduct Management
Employment TypeEmployee