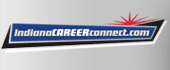 Job Information
Goldman Sachs & Co.

Asset Management - Middle Office Technology

in

Bengaluru

,

Indiana
MORE ABOUT THIS JOB
ENGINEERING
What We Do
At Goldman Sachs, our Engineers don't just make things – we make things possible. Change the world by connecting people and capital with ideas. Solve the most challenging and pressing engineering problems for our clients. Join our engineering teams that build massively scalable software and systems, architect low latency infrastructure solutions, proactively guard against cyber threats, and leverage machine learning alongside financial engineering to continuously turn data into action. Create new businesses, transform finance, and explore a world of opportunity at the speed of markets .
Engineering, which is comprised of our Technology Division and global strategists groups, is at the critical center of our business, and our dynamic environment requires innovative strategic thinking and immediate, real solutions. Want to push the limit of digital possibilities? Start here.
Who We Look For
Goldman Sachs Engineers are innovators and problem-solvers, building solutions in risk management, big data, mobile and more. We look for creative collaborators who evolve, adapt to change and thrive in a fast-paced global environment.
RESPONSIBILITIES AND QUALIFICATIONS
GSAM is the asset management arm of Goldman Sachs, which supervises more than $1.8 trillion in assets. Goldman Sachs Asset Management has been providing discretionary investment advisory services since 1988 and has investment professionals in all major financial centers around the world.
Our team of engineers builds solutions to the most complex problems. We develop cutting-edge digital platform and processes that form the core of our key business and enable several marketing and sales. We develop global web and mobile platform for Third Party Distribution and Institutional businesses. Team members have the opportunity to work at the forefront of technology innovation alongside industry leaders and make significant contributions to the field.
We are seeking a senior digital software engineer for the Asset Management Division in Digital Engineering team in Bengaluru.
Basic Qualifications
Minimum 3 years of experience in Java, J2EE, Spring technologies.

You approach problem solving with an open mind within the context of a team

You have exceptional analytical skills, able to apply knowledge and experience in decision-making to arrive at creative and commercial solutions

You collaborate with globally-located cross functional team in building customer-centric products

Strong written and verbal communication skills

Experience integrating with Restful web services

Experience of test-driven development, hands on experience with testing frameworks such as JUnit.

Comfort with Agile Operating Models

Experience working with a variety of technical and non-technical stakeholders.

Preferred Qualifications

Experience with micro service architecture

Strong proficiency in: Distributed systems, Low-latency services, NoSQL and relational databases

Ability to establish trusted partnerships with product heads, and executive level stakeholders

Experience with AWS

Experience with Kafka, MongoDB, Spring

Experience in Financial Services or Fintech is a plus
ABOUT GOLDMAN SACHS
ABOUT GOLDMAN SACHS
At Goldman Sachs, we commit our people, capital and ideas to help our clients, shareholders and the communities we serve to grow. Founded in 1869, we are a leading global investment banking, securities and investment management firm. Headquartered in New York, we maintain offices around the world. We believe who you are makes you better at what you do. We're committed to fostering and advancing diversity and inclusion in our own workplace and beyond by ensuring every individual within our firm has a number of opportunities to grow professionally and personally, from our training and development opportunities and firmwide networks to benefits, wellness and personal finance offerings and mindfulness programs. Learn more about our culture, benefits, and people at GS.com/careers . We're committed to finding reasonable accommodations for candidates with special needs or disabilities during our recruiting process. Learn more: https://www.goldmansachs.com/careers/footer/disability-statement.html
© The Goldman Sachs Group, Inc., 2021. All rights reserved. Goldman Sachs is an equal employment/affirmative action employer Female/Minority/Disability/Veteran/Sexual Orientation/Gender Identity
Location(s)IN-Bengaluru
Job ID 2021-75549
Schedule Type Full Time
Function(s) Software Engineer
RegionIndia
Division Asset Management
Business UnitGSAM Research Technology
Employment Type Employee