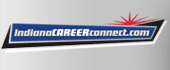 Job Information
UL, LLC

Sourcing Coordinator

in

Bangalore

,

Indiana
At UL, we know why we come to work.
Thousands of us around the world wake up every day with a common purpose: to make the world a safer, more secure and sustainable place. Science is in our DNA; we are endlessly curious and passionate about seeking and speaking the truth. We take delight in knowing that our work makes a meaningful contribution to society, and we are proud that our culture is centered on integrity, collaboration, inclusion and excellence. UL stands at the forefront of technological advancement, and we are continually challenged to find new ways to foster innovation and positive change. Satisfying? Yes. Exciting? Absolutely!
As our global footprint continues to grow, we are looking for a Supplier Master Data Coordinator with a focus on key data entry processes and document management to join our Global Sourcing team. The Supplier Master Data Coordinator will be responsible for creating and maintaining master supplier data in the Oracle financial system for all of UL's global suppliers, they must have a strong focus on data accuracy and ability to self-review their own work. In addition, this position will be responsible for supporting the Sourcing and Accounts Payables departments with reviewing data and supplier maintenance activities.
What you'll learn & achieve:
Responsible for the timely and accurate creation of new suppliers utilizing established procedures with inputs from various points of contact and departments.

Responsible for all changes related to existing supplier records.

Supplier data migration for new acquisitions.

Coordinate with the various teams to collate the data, scrub the data, and provide meaningful insights by driving process improvements.

Provide reports and KPIs around health of Supplier Master Data.

Work on special tasks and projects as requested and respond to inquiries from internal and external customers as they relate to future, in-process and past supplier data requests.

Read and follow the UL Business Code of Conduct and follow all physical and digital security practices.

Performs other duties as directed
What makes you a great fit:
University Degree (Equivalent to Bachelor's degree) in Business Administration or a related field.

Demonstrated experience with Oracle supplier master data

Experience writing standard operating procedures

Prior professional work experience

1-2 years of Data Management experience

Strong focus on data accuracy and ability to self-review their own work
What you'll experience working at UL:
Mission:For UL, corporate and social responsibility isn't new. Making the world a safer, more secure and sustainable place has been our business model for the last 125 years and is deeply engrained in everything we do.
People:Ask any UL employee what they love most about working here, and you'll almost always hear, "the people." Going beyond what is possible is the standard at UL. We're able to deliver the best because we employ the best.

Interesting work:Every day is different for us here as we eagerly anticipate the next innovation that our customers' create. We're inspired to take on the challenge that will transform how people live, work and play. And as a global company, in many roles, you will get international experience working with colleagues around the world.

Grow & achieve:We learn, work and grow together with targeted development, reward and recognition programs as well as our very own UL University that offers extensive training programs for employees at all stages, including a technical training track for applicable roles.
Learn More:
Working at UL is an exciting journey that twists and turns daily. We thrive in the twists and revel in the turns. This is our every day. This is our normal.
Curious? To learn more about us and the work we do, visitUL.com
Connect With Us!
If you experience technical difficulties during the application process, please click here (https://nonusenglish-ul.icims.com/connect?back=intro&in_iframe=1&hashed=-435679226)
LocationIN-Bangalore
Job ID2021-21316
of Openings1
Job CategoryPurchasing
UL, LLC