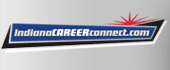 Job Information
Texas Instruments

Design Verification Engr

in

Bangalore

,

Indiana
Description
Who are we and what do we do?
Part of the Embedded Processing(EP) business, the C2000 microcontroller design team develops cutting edge system-on-chips (SoCs) for real-time control applications in industrial, automotive and broad embedded space. The team has been responsible for architecting and developing differentiated IPs and SoCs that deliver the best-in-class real-time control application performance in the market. The team's charter includes design of high performance CPU cores, math co-processors, safety and security infrastructure, application-tuned control and communication peripherals, as well as their integration into SoC, implementation, tape-out and post silicon release to market enablement.
Preferred Skills/ Experience
5 -7 years of experience in IP DV, SoC DV and post-silicon debug
Experience in Cadence simulation tools
What will you be doing in this role? (Responsibilities)
Responsible for driving verification strategy, creating Test Plans and developing Test Benches for IPs and SoC.

IP/SoC DV signoff using FV(Formal verification)

IP /SoCDV signoff using SV & UVM:

Code/develop UVM components like agent, driver, monitor and score board for IP DV

Define and meet all functional coverage goals

Achieve 100% code coverage (Block, expression, FSM) in IP DV

Design verification experience in SoC (RTL and GLS)

Must have worked in C based environment with processor testing with C test coding development. ARM processors knowledge is a plus.

Post silicon Activities:

Understanding the generation of functional patterns for ATE

Interacting with Product Engineering team to characterize IO timing on Silicon by providing AC characterization TDLs.

Interacting with Application Engineering team to ensure successful use of products in the market place and support customer applications debug/analysis
What do we expect from you? (Mini Qualifications)
Excellent debugging and problem solving skill

Effective communication skills to interact with all stakeholders.

Thorough knowledge of standard protocols. Ex: AHB, APB, CAN, Ethernet, I2C, SPI, UART

Team and People Skills: The candidate should have good people skills to work closely with the architecture and product apps team.

Experience with GLS and exposure to AMS will be added advantages.
Qualifications
5 -7 years of experience in IP DV, SoC DV and post-silicon debug
Experience in Cadence simulation tools
Status Regular
Job: Engineering - Product Dev
Primary Location: IN-IN-Bangalore
Work Locations: Bangalore > India,Bangalore-Bagmane TechPk Bangalore 560093
Req ID: 2000047C
Texas Instruments