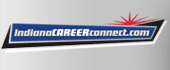 Job Information
RR Donnelley

Rewinder Operator 1

in

Angola

,

Indiana
Rewinder Operator 1 
Manufacturing
Angola, IN
•
ID: 50538
•
Full-Time/Regular
Your Next Job Awaits You at RRD in Angola, IN!
Openings available on 2nd and 3rd Shifts
Starting Pay: $13.50/hour progressing to $15.00/hour plus $1.00/hour shift differential
The RRD Angola Labels Facility is currently accepting applications for a number of opportunities on second and third shifts that are not just great jobs, but a chance to grow your career. We have a firm belief in training and promoting from within! Combine that with our many promotional opportunities and employees at RRD have something rare, the ability to advance. We also offer strong starting pay, accelerated pay progressions and competitive benefits.
Join a Growing Team!
Click on video to see a Rotoflex in action
Operate offline and auxiliary binding/finishing/packaging equipment. Set up and adjusts machine and equipment for production runs. Clean, lubricate and maintain machine to ensure its optimum operation. May troubleshoot issues and submit requests for maintenance as needed. May coordinate the assignment of crewmembers and may provide training for new team members.
Requires familiarity with routine operating procedures of equipment which can be set up and operated following a few step by step instructions and the skill to operate the equipment. Requires skill to perform minor clerical tasks incidental to the operation of the equipment (e.g., maintain machine operating and maintenance records, write new identification labels for computer tapes, etc.), and skill to perform routine maintenance such as cleaning and lubricating the equipment. Ability to identify if improper machine operation and make basic adjustments.
RRD is an EEO/AA including Vets and Disabled Employer
Required Skills
Reasoning. Apply common sense understanding to carry out detailed but uninvolved written or oral instructions. Deal with problems involving a few concrete variables in or from standardized situations.
Mathematics. Able to uses arithmetic to add, subtract, multiply and divide whole numbers, fractions, decimals and percentages.
Language. Reading: Able to follow simple work instructions. Recognize meanings of two or three syllable words. Able to compare similarities and differences between words and between series of numbers. Able to speak simple sentences, using normal word order, and present and past tenses.
Computer: Ability to operate a computer at a basic to intermediate level.
Teamwork: Able to work independently and/or as part of a team.
Mechanical: Demonstrated mechanical skills sufficient to set up and run machinery.
Required Experience
Specific Vocational Prep: Over 1 month, up to 3 months.
6-24 months previous experience in an industrial manufacturing environment or work in a printing environment.
Some experience in the operation of various hand tools.