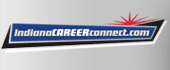 Job Information
RR Donnelley

Press Operator 1

in

Angola

,

Indiana
Press Operator 1

Pressroom
Angola, IN
•
ID:
48149
•
Full-Time/Regular
ENTRY LEVEL: ON-THE-JOB TRAINING AVAILABLE - Starts at $17.25 per hour
Openings on 2nd or 3rd shifts
RRD Angola is a Federal Essential Employer and continues to be open for business without interruption.
Who we are….
For more than 150 years RR Donnelley has kept up on the latest trends in printing. We provide companies with communications solutions that span the life cycle of a program, while our individual capabilities can support a specific project or phase. Our Angola team converts and prints pressure sensitive labels, intelligently imaged projects, integrated labels and many custom solutions supporting customers in every industry.
When and where have you seen RR Donnelley?
We are there with you, every day. From the roll that prints your receipt in the super market, to the tracking label that ensures that critical package is properly delivered to your doorstep. Maybe it is a packing slip, window label, retail marketing label, price sticker in the store or that product ID label on the plumber's putty you used on your last DIY project. Our employees are working hard to manufacture quality products that touch consumers across the globe and enable our customers to effectively communicate with their audience every single day.
Click below to see what you could learn to do...
Our employees are recognized for their skills, abilities, and career growth. At RR Donnelley we also offer a competitive salary and shift differential pay for working 2nd or 3rd shift.
JOB DESCRIPTION
Set up, adjust, operate, and maintain multi-color flexographic printing press to print multi-color work which includes solids, screen tints, line and halftones with critical color values and registration requirements. Printing on a variety of substrates including paper and tag stock and pressure sensitive label materials. Review job specifications to determine the press setup according to the imposition of the run. Perform all make-ready tasks associated with the type of press operated such as hanging plates, installing cylinders, dies and other tooling, examine plates/cylinders for imperfections and checks for correct positioning of images, prepping blankets, adjusting tension and register etc. Make necessary color corrections and/or press adjustments prior to production run to meet and maintain the quality specifications of the work. Clean, lubricate, and maintain the press, making minor repairs and replacing worn or broken parts as required. Performs periodic maintenance recommended by the manufacturer.
Requires skill to read and understand job specifications to determine press set-up materials needed to run the job successfully. Must have skill in use of ruler, PMS guides and other typical printing job aids to ensure consistent quality is maintained. Basic to intermediate understanding of computer and computer skills given newer equipment operating systems including cameras, drives and imaging systems.
Physical Demands: Job requires ability to exert 20 to 50 pounds of force occasionally, and/or 10 to 25 pounds of force frequently, and/or greater than negligible up to 10 pounds of force constantly to move objects; ability to distinguish color variation; Two-handed operation required to operate STOP/Safe; must have good eye/hand coordination.
Attendance: Punctual, regular attendance is an essential job function of employment with RR Donnelley. Overtime, including weekend work, is considered a condition of employment. Flexibility to work any shift is required.
RR Donnelley is an EEO/AA including Vets and Disabled Employer
This requisition will close on 07/17/2020. If you have not been notified of a position by that day you will need to reapply.
Required Skills
Interpret a variety of instructions furnished in written, oral, diagrammatic, or schedule form.
Able to perform arithmetic procedures in standard practical applications.
Able to read and interpret work instructions. Read safety rules, instructions in the use and maintenance of shop tools and equipment and methods and procedures in mechanical drawing and layout work. Able to communicate effectively in writing using proper format, punctuation, spelling, and grammar, using all parts of speech.
Ability to operate a computer at a basic to intermediate level.
Able to work independently and/or as part of a team.
Required Experience
Specific Vocational Prep: Over 2 years up to and including 4 years
6-12 months previous experience in an industrial manufacturing environment, operating a print press or work in a printing environment. Flexographic experience a plus.
Some experience in the operation of various hand tools including line gauge, loupe, plate wrench, blanket wrench, brush gauge, ink knife, chisel and punch.