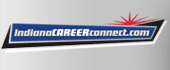 Job Information
Gibson's Heating & Plumbi

Apprentice Plumbing Residential Service and Install Technician

in

Angola

,

Indiana
Do you want to protect the health of the nation?
Looking for someone who enjoys and loves helping others.
Have you ever wanted to make a notable difference in people's lives? As a residential service plumber you do this every day. Without you, the world would be filled with disease and filth, from lack of clean water and indoor plumbing.
You will be answering prayers when you arrive to a home with sewage backing up and you are able to make it so your customer can flush their toilets again.

You will be advancing your career potential through regular hands on and practical training. (Training costs are covered by Gibson's).

You will be performing a skilled trade which is not going anywhere. Everyone needs plumbing in their home.

You will be working with your hands and mind as you make it so your customers can have clean water to drink and use in their homes.

You will be working with puzzles each day. You will be challenged to figure out how someone else put a plumbing system together and how it works.

You will be personally satisfied with each job completed, because you know your customer's best interests were taken care of.

You will be the hero to many, as one of our "Protectors of Health"
This position is great for people who have in the plumbing industry or mechanical industry as you are working on different plumbing equipment. Gibson's provides in depth training before we even send you out into the field. Training is customized to each individual, and we continue to train throughout your whole career with us. We are looking for people with little experience and people who have been Journeyman/Contractor Plumbers for years.
Please fill out Gibson's Heating & Plumbing online application if this sounds like something you would enjoy doing.
Additional Info Full Time Position Wage based on experience: $50K – 90K Health Insurance 401K Paid Vacation & etc… Company Vehicle & Cell Phone