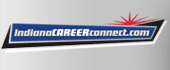 Job Information
Nestle

Maintenance Supervisor

in

Anderson

,

Indiana
Foods people love. Brands people trust. And a career that nourishes your future like no other.
If you're driven by the passion to do something meaningful that changes lives, Nestlé is the place for you. Nestlé USA is one of seven operating companies that make up Nestlé's presence in the United States. We're in 97% of American homes, and as the leading food and beverage company, our goals are to continue to deliver quality food and beverage products, strengthen our local communities, and reduce our environmental and climate impact.
We're determined to challenge the status quo and be better tomorrow than we are today. As individuals and teams, we embrace our entrepreneurial culture and have created a workplace where collaboration is essential, courage is rewarded, speed is expected, and agility is the norm to delight our consumers every single day. Here, you will find limitless opportunities to learn and advance your career, and feel empowered to succeed in the workplace and beyond. Because our focus is not only on nourishing our customers, it's about enriching you.
Position summary:
As the Maintenance Supervisor you will be responsible for all maintenance functions necessary to ensure efficient plant operations: manufacturing, processing, packaging and associated utilities. Maintenance Supervisor also provides mentorship and skill development to the Maintenance and Operations teams in: loss elimination, risk management and life cycle asset management to sustain a proactive - planned maintenance program. Other responsibilities include training, mentoring and assessing mechanics on maintenance & engineering related elements of Nestlé Continuous Excellence (NCE) using TPM as the multi-disciplined approach to establish "Continuous Improvement and Zero Loss" culture, in addition to supervision and regulatory compliance of the environmental program.
Primary responsibilities:
You will guide the factory to reduce technical stoppages in equipment or areas of common occurrence (priority given to areas of highest incidence or impact). Ensure the detailed review all line, processes, and utilities that are essential to the business and those where failure can have an unacceptable impact on safety, personnel safety, food safety, environment, or compliance with the law.

Monitor plant/equipment trends to ensure highest possible operation and reduction of planned/unplanned downtime.

Propose and monitor key performance indicators in accordance with the Best Maintenance Practices.

Facilitate the evolution/refinement of maintenance activities to minimize planned and unplanned downtime (PM's, changeovers, etc.).

Maintain processing and packaging equipment and systems, decreasing unplanned downtime and growing reliability and availability.

You will implement of all repairs/modifications resulting from Gap assessments, plant audits, and notifications are executed on time and offer a high quality workmanship.

Own the job planning, and validate all material and services planning for accuracy and efficiency.

Lead the documentation for equipment history, damage code and root cause analysis are completed accurately.

You will develop and lead a network of Factory SME's (subject matter experts). Train and guide them in the implementation and leadership of the NCE Reliability program in their factories.

Evaluate the performance of team members and provide periodic feedback to ensure development.

You will share other maintenance-related standard methodologies across all Nestlé factories, via the corporate engineering website, leadership/training guides, etc.

Collaborate with corporate engineers, suppliers, contractors, and plant partners to ensure customer needs are met.

Encourage close partnership between all functions (Engineering, Productions, Quality Management, etc.).

Conduct regular inspections of plant to seek out potential problems and to solicit operator feedback.

Consolidate and analyze the factory M&R budgets, drive valuable and sustainable improvements with the assistance of Group Engineering Specialists and Engineering Managers.

Run the technical stores, scheduled Work Orders, labor hour allocation and the equipment Bill of Material (BOM).

Support and back-fill the rollout and sustainability of TPM-PM Pillar across all Nestlé USA and Canada factories.

Assures compliance with government regulatory agencies.

Other duties as assigned.
Requirments and Minimum Education Level:
-High School Diploma required
-Journeyman's skilled trade card in industrial mechanical or electrical trades considered a plus
-Two-year or four-year technical or engineering associate's degree is a plus
Experience:
3 to 5 years in manufacturing maintenance; food industry preferred
-Experience with automation systems for process control systems preferred -- Alen Bradley ControlLogix PLCs are standard on site
-Dairy Processing experience preferred
Knowledge, skills and abilities:
Strong technical and leadership skills: Ability to lead, motivate and develop others able to prioritize, coordinate, and direct users, teams and multiple tasks.

Knowledge of TPM / PM Pillar Tools including:

Breakdown Analysis

Reliability Center Maintenance Practices

PM Optimization and Predictive Maintenance Technologies including (infrared, ultrasonic, vibration analysis, etc…)

Understanding of regulatory requirements for food safety.

Proficient of computer programs such as Microsoft Office.

Knowledge and understanding of the cost drivers of maintenance in manufacturing operations.

Good working knowledge of CMMS systems (SAP, Maximo) with the ability to mine and analyze data for trends/reports.
Competencies:
Results Focus: Strong impact to operations performance. The role requires discipline to meet performance objectives

Lead People: Strong skills leading direct reports in order to promote operating efficiency

Proactive Partnership: Ensure that the maintenance team operates in a multi-functional team with clear and open communication with other areas

Service Orientation: Understand the customer's expectations and needs and provide them high quality service
The Nestlé Companies are an equal employment opportunity and affirmative action employer seeking diversity in qualified applicants for employment. All applicants will receive consideration for employment without regard to race, color, religion, sex, sexual orientation, gender identity, national origin, disability or veteran status.
#LI-MS1
EOE M/F/D/V Nestle is an Equal Opportunity Employer and is looking for diversity in candidates for employment. All candidates must apply online at Nestlejobs.com
Nestle